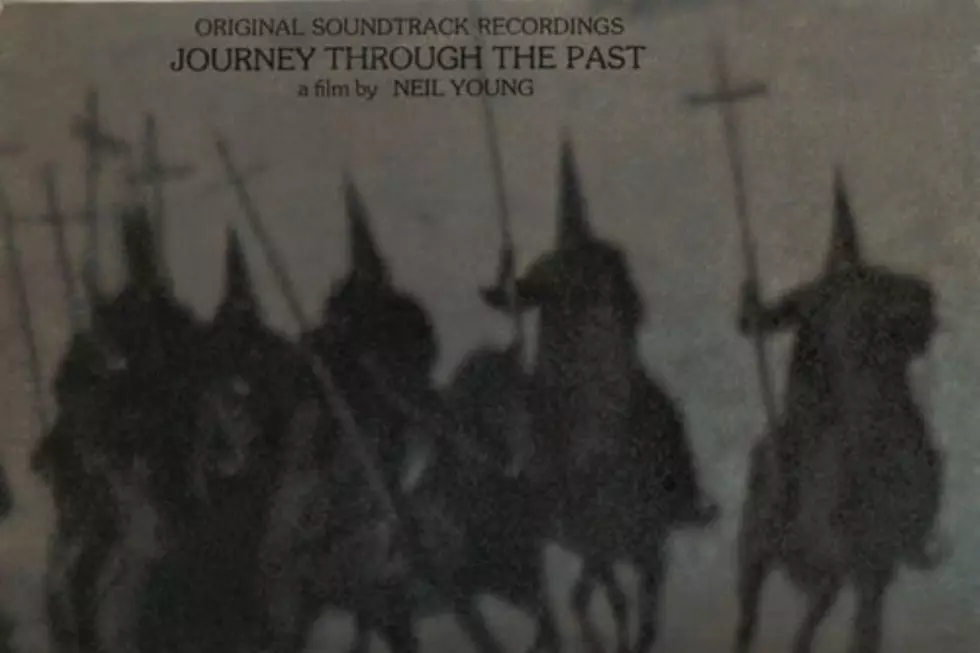 When Neil Young Took an Odd 'Journey Through the Past'
Reprise
Journey Through the Past remains one of the odder pieces in the Neil Young puzzle. This two-disc soundtrack, released on Nov. 7, 1972, was no way to cap Young's brightest year as a solo artist.
Young's Harvest had been one of 1972's biggest sellers, and the hit singles "Old Man" and "Heart of Gold" helped make Neil Young a household name in his own right. Yet, Young – in what might be seen with historical hindsight as a typical move for this endlessly idiosyncratic artist – decided to follow up those triumphs with music from a largely inexplicable film of the same name. Journey Through the Past might best be described as Young's loose, experimental take on a documentary.
That said, the film features some interesting moments from Young's then-relatively short history. Recordings from concert and television appearances by Buffalo Springfield (Hollywood Palace, 1967) and Crosby, Stills, Nash & Young (a blistering live version of "Ohio") are among the highlights.
Elsewhere, there are scraps from his solo years – including a 16-minute "Words," a fragment of "Are You Ready for the Country?" and a partial take on "Alabama" that crumbles away before emerging as "God Bless America," which is topped off with an excerpt of a Richard Nixon speech.
Listen to Neil Young Perform 'Words'
The final side of the set features various classical pieces from Journey Through the Past, ending with the Beach Boys' "Let's Go Away for a While," a beautiful instrumental from the Pet Sounds album.
Perhaps unsurprisingly, Journey Through the Past barely made a dent in the charts – and, to this day, the album remains one of the only Young titles never to be reissued. Time Fades Away, its follow-up, is another glaring omission. The film, however, was released on DVD as part of Young's Archives box set.
Neil Young Albums Ranked 
More From Ultimate Classic Rock