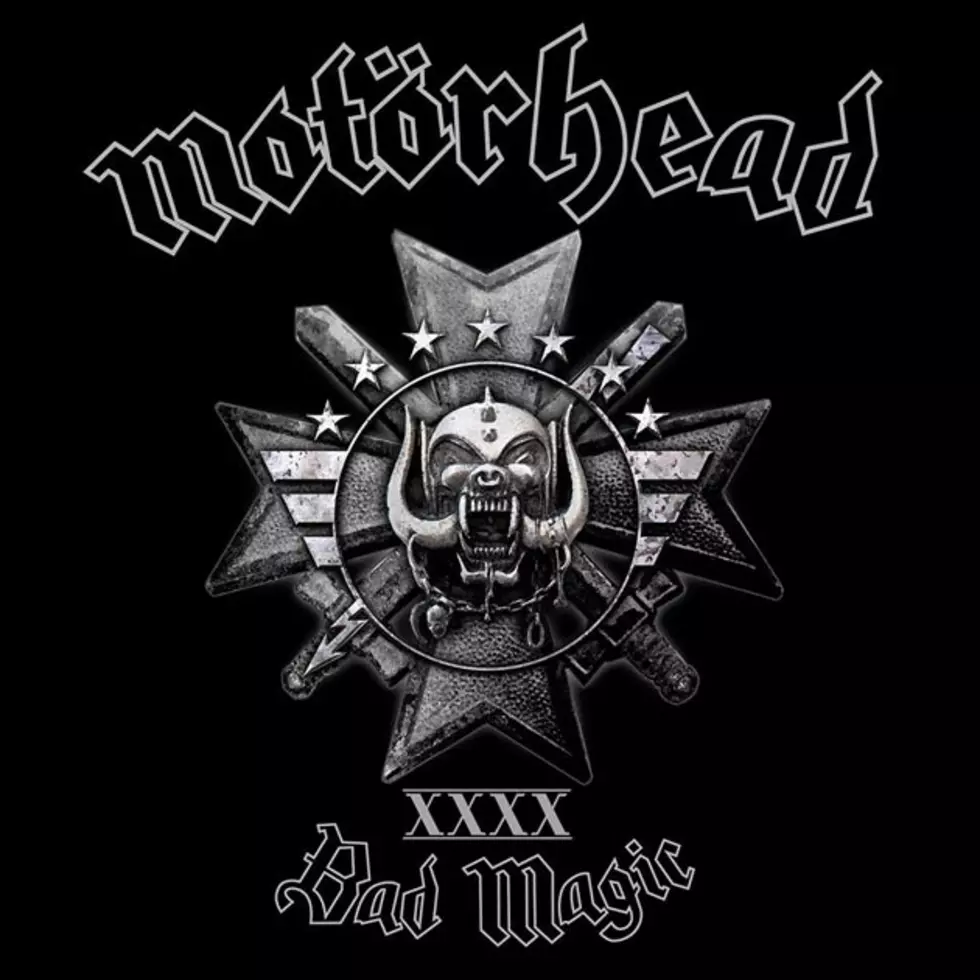 Motorhead Announce New 'Bad Magic' Album
UDR
Motorhead will release their 22nd studio album, Bad Magic, on Aug. 28 to mark their 40th anniversary. They'll also launch a new European tour in the winter.
The band announced the news of the record on its Facebook page, writing, "It's official! We're releasing our 22nd studio album "Bad Magic" on August 28th this year! Are you excited? Well you should be! As well as the album release on August 28th, 2015 (UDR Music/MotörheadMusic), we would also like to announce our Anniversary European tour this fall, with more international dates to follow."
The news comes just days after the group started dropping hints online about the release of the album. The "XXXX" graphic that kept showing up in these earlier posts had us speculating that maybe that would be the album's title. But it turns out that it's just Motorhead's Motorheadian way of writing "40." (For the record, most of the world writes 40 as roman numeral "XL." We like Motorhead's way better.)
In addition to the positively Motorhead-like titles "Teach Them How to Bleed," "Tell Me Who to Kill" and "Choking on Your Screams" (hell, all of them, actually), the album also includes a cover of the Rolling Stones' "Sympathy for the Devil" as an LP closer, which should be interesting to say the least. You can see the track listing for Bad Magic below.
They'll be keeping busy until then, with tour dates lined up throughout the summer, as well as the Motorboat Cruise in late September, which boards in Miami for the Bahamas.
Motorhead's 'Bad Magic' Track Listing
"Victory or Die"
"Thunder & Lightning"
"Fire Storm Hotel"
"Shoot Out All of Your Lights"
"The Devil"
"Electricity"
"Evil Eye"
"Teach Them How to Bleed"
"Till the End"
"Tell Me Who to Kill"
"Choking on Your Screams"
"When the Sky Comes Looking for You"
"Sympathy for the Devil"
See Motorhead and Other Rockers in the Top 100 Albums of the '80s
Criminally Underrated Rock Albums
More From Ultimate Classic Rock