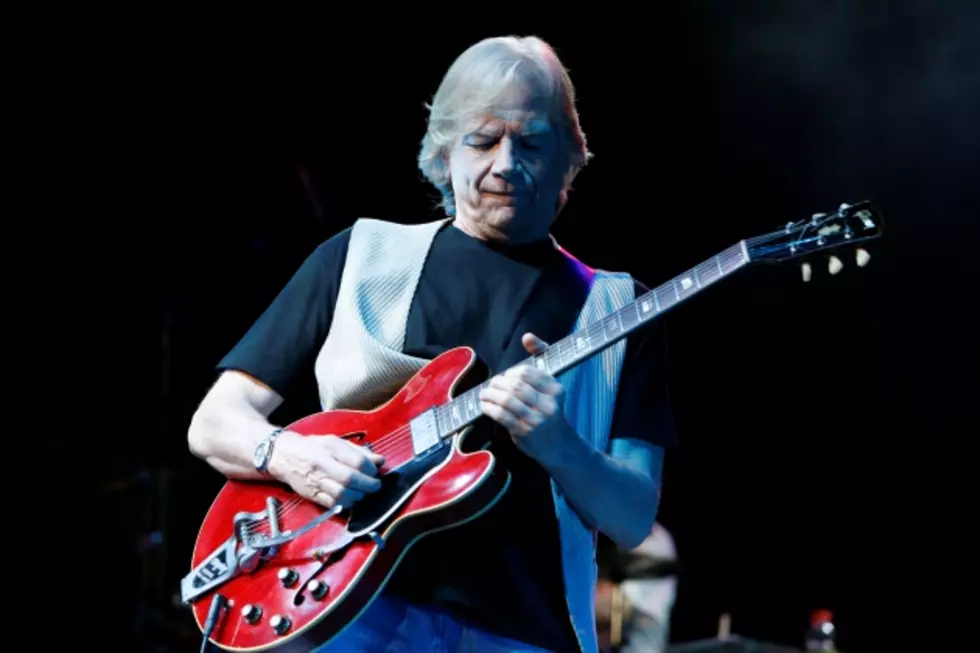 Moody Blues' Justin Hayward Not Bothered by Hall of Fame Snub
Cory Schwartz, Getty Images
The Moody Blues are another of the many bands that had a run of chart success over two decades, only to find their talents ignored by the Rock and Roll Hall of Fame. However, in a new interview, frontman Justin Hayward says that it doesn't affect him.
"I do feel for our fans, because it really is important to them," he told Billboard. "As a British person and particularly a European, people have never heard of [the Rock Hall]. It doesn't impact anybody. It's an American thing, really. If you want to run a hall of fame and get people coming through and it's a great tourist attraction, that's fine, but it doesn't impact me at all."
For years, their fans have led a campaign to have the influential and inducted based on their catalog of great prog-pop hits such as 'Nights in White Satin,' 'Question' and 'The Story in Your Eyes' to no avail. But Hayward is preferring to concentrate on the present and future. He has recorded a new solo album -- his first since 1996 -- for a 2013 release.
"It's very, very kind of Moodys influenced, a lot of it," he continued. "You'll definitely be able to tell, 'Oh, that's the guy from the Moodys,' which is usually what people say when they hear me. It's stuff I've had for quite a few years and it's gathered momentum over the last couple of years and it's been a real joy to do."
Meanwhile, the Moody Blues are finishing up a tour commemmorating the 45th anniversary of 'Days of Future Passed,' with the possibility of a live DVD, complete with a few new songs, coming up in the future.
More From Ultimate Classic Rock