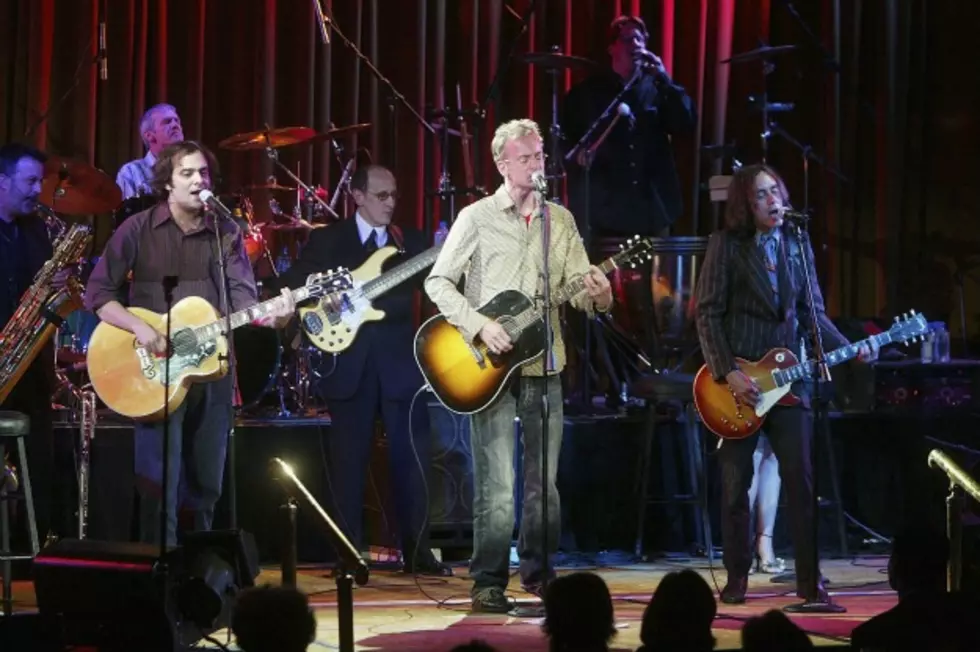 The Moody Blues Song 'The Story in Your Eyes' Covered by Fountains of Wayne
There's no denying that New York City power-pop trio Fountains of Wayne are huge classic rock fans. Their 2005 double album, 'Out-Of-State-Plates,' featured covers of Jackson Browne's 'These Days' and ELO's 'Can't Get It Out Of My Head,' while a cover of 'Better Days' appeared on a 2001 Ray Davies/Kinks tribute album.
Longtime fans have also noticed a staple of their recent tours is their random medley of FM hits -- a list that's included snippets of Kansas' 'Carry On My Wayward Son,' Foreigner's 'Double Vision,' Steve Miller Band's 'Jet Airliner,' Pink Floyd's 'Another Brick in the Wall (Part 2),' Paul McCartney & Wings' 'Jet,' and Peter Frampton's 'Do You Feel Like We Do.'
Now comes word that Fountains of Wayne are officially releasing yet another classic rock cover, this time taking on the Moody Blues' 'The Story in Your Eyes.' Originally released as an Amazon-only bonus MP3 packaged with the band's latest album, 'Sky Full of Holes,' the song is more aggressive and rough-around-the-edges than the original. The track is currently premiering over at Paste.
The track is being issued to celebrate the 15th anniversary of Yep Roc Records, Fountains of Wayne's label.
Watch Fountains of Wayne Perform a Live Medley of Classic Rock Tunes: