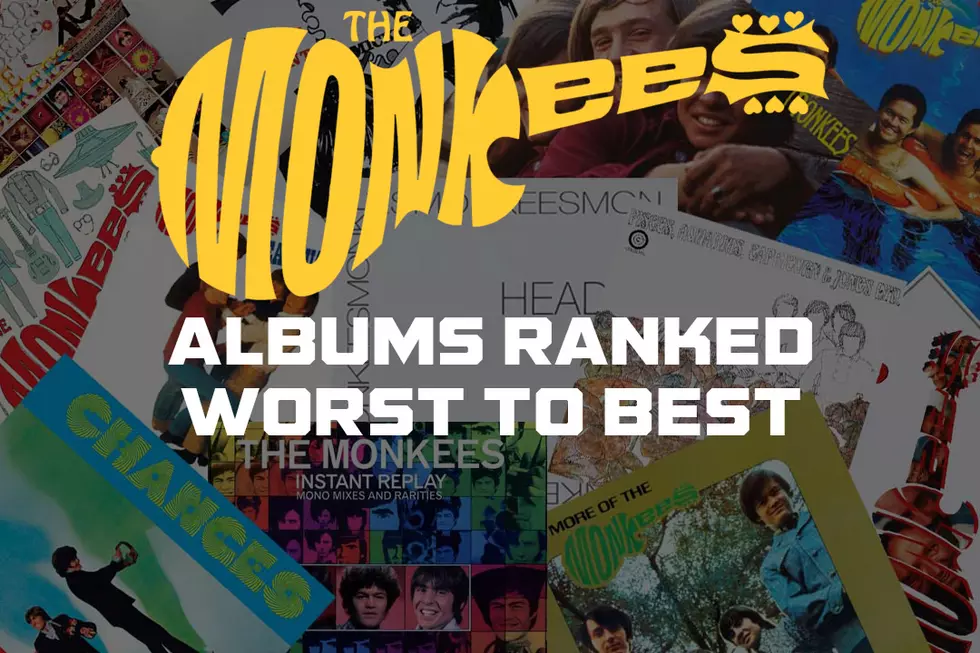 Monkees Albums Ranked Worst to Best
Ultimate Classic Rock
In the decades since the Monkees first invaded pop culture, they never completely left. Just look at the following list of Monkees albums ranked worst to best.
Debuting in the fall of 1966, the Monkees launched with a TV show about a rock 'n' roll band that crashed the party set in motion by the Beatles just a couple of years earlier. Soon, that television group became a real band – "it's like Leonard Nimoy actually becoming a Vulcan," singer and drummer Micky Dolenz famously noted – which led to one of the era's largest pop phenomenons.
The Monkees hit the Top 40 almost a dozen times, including three No. 1 singles and another trio that just missed the top spot. Their debut album spent eight weeks at the top. The second spent nine weeks there, making it the biggest album of 1967: The Monkees outsold the Beatles and Rolling Stones combined.
When the TV show was canceled in 1968, the hits stopped coming, and by the end of the decade, the Monkees were pretty much over. They lived on in Saturday-morning reruns, syndication and in the hearts of their many fans. In 1986, an MTV marathon of the program led to a revival that's never really gone away.
There was much talk about them being manufactured (true, but so were the Sex Pistols) and not playing on their records (the Beach Boys, among many others, also used session players). But the members of the Monkees often did perform, write and produce much of their own material, which has led to some great music over the years found on the Monkees albums ranked worst to best.
More From Ultimate Classic Rock