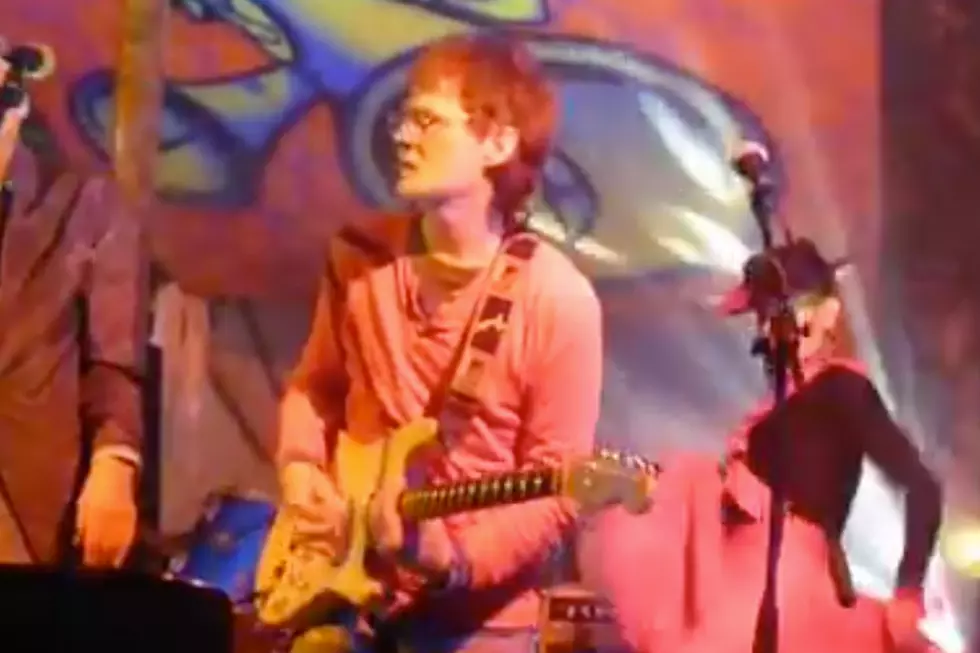 Mick Slattery, Hawkwind's Original Guitarist, Dead at 77
YouTube
Mick Slattery, the original guitarist and co-founder of Hawkwind, has died at the age of 77.
The band's vocalist and fellow founder, Dave Brock, confirmed Slattery's passing in a post to Facebook. "We are sorry to share the sad news that our old friend, and Hawkwind founder member, Mick Slattery passed away peacefully at home yesterday, St Patrick's Day, 17th March 2023, aged 77, after a short illness," Brock wrote.
The singer further reminisced on his history with Slattery.
"Me and Mick played together in a band called Famous Cure in 1967, touring Holland before going on to form Hawkwind in 1969," Brock recalled. "I have lots of fond memories from our younger days, playing together in Holland and hanging out in Richmond at the L'Auberge Cafe and Eel Pie Island. In the late '60s, we used to rehearse in my upstairs flat in Putney and also in the basement of Bob Kerr's music shop in Gwalior Road, playing loud music, much to the annoyance of our neighbors."
Brock closed his post with a simple message to Slattery: "Fly free old friend."
Hawkwind formed in 1969 when Brock and Slattery joined forces with John Harrison (bass), Terry Ollis (drums), Nik Turner (sax/flute) and Michael "Dik Mik" Davies (keyboards). The group got gigs before they even had a name, going by Group X until settling on Hawkwind.
Slattery departed early in the band's existence. He played on an early version of the Hawkwind's song "Hurry on Sundown" (which later appeared on a 1996 reissue of their self-titled debut). Slattery left band in 1969 and was replaced by Huw Lloyd-Langton.
"He didn't really like the commercial aspects. He didn't like to be working regularly," Turner once noted of Slattery. Decades later, the two musicians teamed up in the band Space Ritual. Slattery also joined fellow Hawkwind alumnus Alan Davey in the group Hawkestrel.
In Memoriam: 2023 Deaths
A look at those we've lost
More From Ultimate Classic Rock