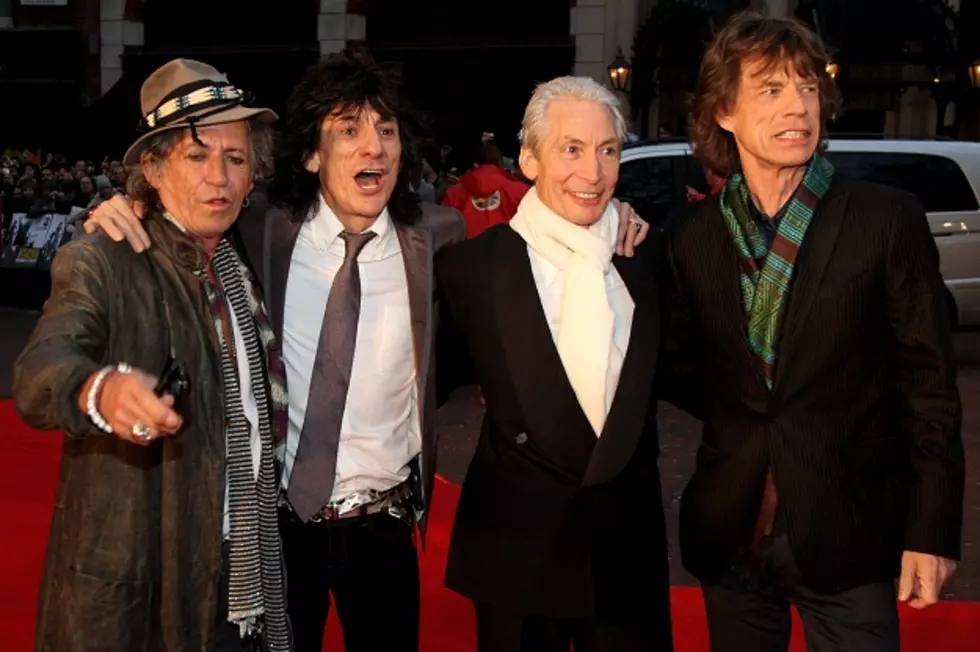 Mick Jagger Says Rolling Stones Not Planning 50th Anniversary Tour
Turns out rumors that the Rolling Stones are planning a tour in conjunction with their upcoming 50th anniversary simply aren't true. 'Don't hold your breath,' singer Mick Jagger said when asked by British paper the Sun about plans for the Stones to hit the road in 2012.
Two weeks ago, Rolling Stones fans the world over were rejoicing at the news that all four members of the band were photographed leaving an office in London, instantly fueling the rumors that the Stones were planning a momentous tour to celebrate five decades of rocking together. The story was widely reported, but camp Stones would not comment on what was discussed at the meeting.
Jagger now insists he's focused on his Superheavy side project -- although they aren't scheduled to hit the road anytime soon either -- and any Stones activity will apparently take a back seat to that. "We haven't planned to do a tour or anything, but if people really like it maybe we will," he says of Superheavy. "We'd love to get out and play some of it live."
He wouldn't even commit to the Stones playing a special one-off concert in conjunction with the 2012 Olympics, which will take place in and around London next summer. "When a band starts as a blues band, it always remains sort of true to that [spirit]," explains Jagger, seemingly dismissing years of high-profile appearances by one of the biggest rock 'n' roll bands in the world with one illogical sentence.
More From Ultimate Classic Rock