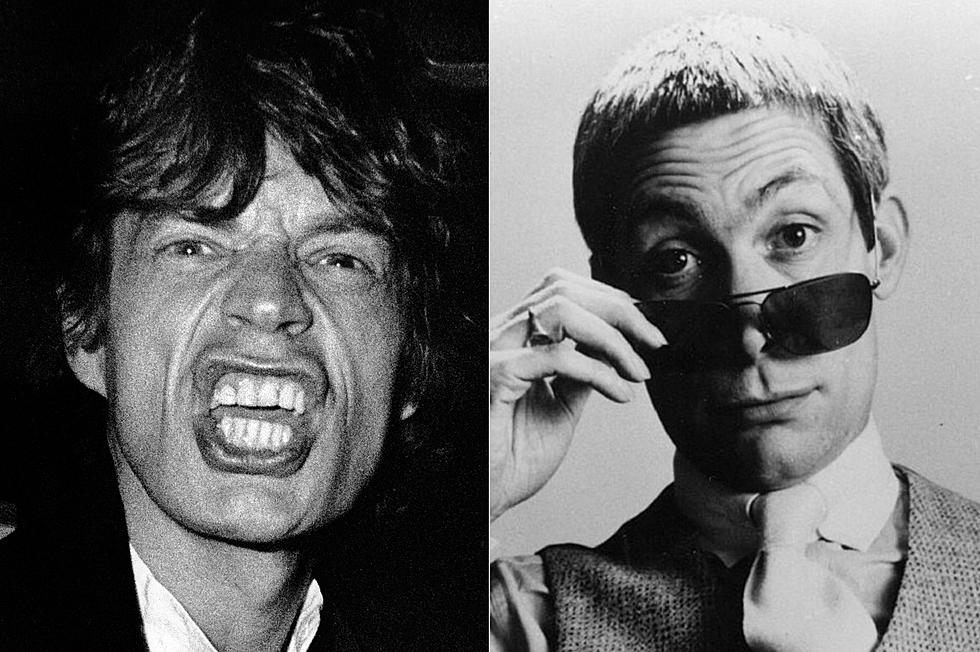 Mick Jagger Says Charlie Watts Never Suited Up and Punched Him
Ron Galella Collection / Hulton Archive, Getty Images
Mick Jagger is denying one of the most beloved Rolling Stones stories. Contrary to popular belief, he now says late drummer Charlie Watts never punched him after a night of drunken revelry.
Guitarist Keith Richards detailed the alleged altercation in his 2010 memoir Life. The moment was said to have taken place in 1984 in Amsterdam, when an inebriated Jagger called Watts' hotel room and demanded, "Where's my drummer?"
Watts reportedly got up, shaved, donned a suit and then walked down the stairs to meet Jagger. Once there, he punched Jagger in the face and told him, "Don't ever call me your drummer again. You're my fucking singer!"
READ MORE: Top 10 Charlie Watts Rolling Stones Songs
There's something hilarious and almost charming about a mild-mannered Watts clocking the boisterous frontman, but Jagger has now poured cold water on the legend. "Didn't happen. No, not at all. Keith invented that story," Jagger says in a new interview with Mojo.
"Now, Charlie was annoyed, and he was very drunk, as was Keith – and he was a bit wound up," Jagger added. "But there were so many people there, so many people between me and Charlie, and it never came to blows."
Jagger was also amused to learn of the embellished version of this story, which claims that Watts knocked him onto a table of smoked salmon and nearly sent him flying out of an open hotel window. "A table full of smoked salmon!" Jagger roared. "That's a good one. How about we go one better? I turned into a smoked salmon and dived out the window? Yeah, that's what really happened."
When Does the New Rolling Stones LP Arrive?
Here's an undeniable truth: The Rolling Stones will release their new album Hackney Diamonds on Friday. Watts, who died in 2021, is featured on two tracks.
The Andrew Watt-produced LP marks their first album since 2016's Blue & Lonesome and their first collection of original material since 2005's A Bigger Bang. The Stones previewed the album last month with the single "Angry," then released "Sweet Sounds of Heaven" featuring Lady Gaga and Stevie Wonder.
15 Musicians Who Almost Joined the Rolling Stones
Becoming a member of one of the longest running rock bands of all time is no easy feat.
Gallery Credit: Allison Rapp
You Think You Know the Rolling Stones?
More From Ultimate Classic Rock