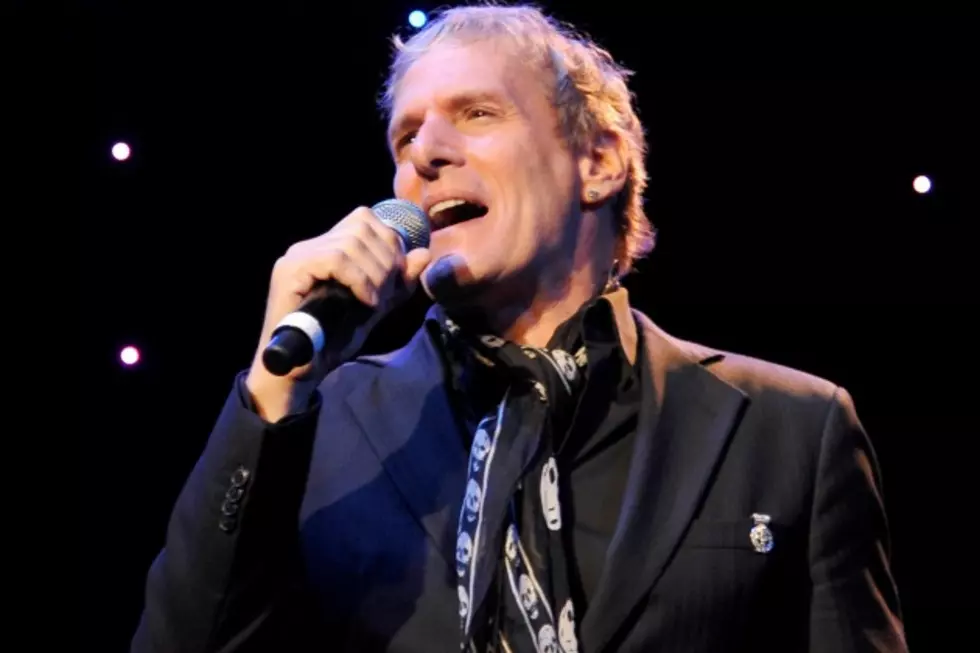 Michael Bolton, 'Like a Rolling Stone' – Terrible Classic Rock Covers
John Sciulli, Getty Images
Being on your own with no direction home is no picnic, but compared to hearing Michael Bolton aggressively dry-hump a Bob Dylan classic, it feels pretty great.
Unreserved Bolton-bashing is like shooting fish in a barrel, so we'll just say it upfront: The guy found an audience for a number of clear reasons, one of which is his voice -- which does boast impressive power and range. And he's always been an enthusiastic interpreter of other people's songs, so whatever his crimes as an artist, at the very least he has fine taste in source material; in fact, most of his early records include covers of Motown classics.
Bolton's biggest problem, though, has always been his eagerness to glom onto any available commercial trend in order to find an audience. After starting his career as a folk singer, he made a couple of forays into arena rock in the early '80s before finally finding success with a series of slickly produced adult-contemporary records. Between 1987 and 1997, he landed seven albums in the Billboard Top 50, scoring a string of massive hit singles along the way -- all of them building to rafter-rattling climaxes that relied on Bolton's ability to feign real emotion with overwrought melodrama.
The formula produced multi-platinum results for a long time, but by the late '90s, the hits started to dry up, and even Bolton seemed to tire of his sound. In 1998, he hit the pause button on his AC reign long enough to record 'My Secret Passion,' an album of opera arias. Its commercial failure signaled the end of his chart dominance, and by the end of the decade, he'd depart longtime label Columbia Records. But first there was the matter of the dreaded contract-fulfillment album, a problem Bolton solved by turning in 1999's 'Timeless: The Classics Vol. 2.'
A spiritual sequel to 1992's chart-topping 'Timeless: The Classics' -- on which Bolton covered songs like 'You Send Me' and 'Drift Away' -- 'Vol. 2' added another 11 covers to his repertoire, including a spectacularly ill-advised take on Marvin Gaye's 'Sexual Healing,' mangled versions of 'Ain't No Sunshine' and 'My Girl' and this uniquely awful, utterly Boltonfied recording of 'Like a Rolling Stone.'
While it's technically the same song Dylan wrote and recorded, Bolton's 'Rolling Stone' is essentially a musical inversion of the original -- it ignores the sneering scorn and dismissive contempt in the lyrics, swapping them for a glossy arrangement topped off by Bolton's customary faux-urgent howling. With its synths, busy drum work and rhythm program, plus those belted choruses, it sounds like it could serve as the soundtrack to a montage in a terrible romantic comedy or coming-of-age drama. Hell, Bolton even dumps in a choir for his big finish. Not a single note of it has anything to do with the song he's allegedly honoring, and what's worse, Bolton presumably had Dylan's blessing, since the pair wrote a song together for Bolton's 'Time, Love & Tenderness' album in 1991.
Fortunately, Bolton's 'Like a Rolling Stone' was mostly unheard by record buyers; 'Timeless: The Classics Vol. 2' failed to chart, marking the first time one of his LPs had missed the Billboard tally since 1985. We wish we could say he'd learned a lesson from the experience, but if anything, his enthusiasm for recording covers seems to have intensified in subsequent years. Over the past decade, he's released no fewer than four albums of other people's music, including 2006's 'Bolton Swings Sinatra' and 2013's 'Ain't No Mountain High Enough: Tribute to Hitsville.' We're just going to assume that none of them contain anything as misguided as 'Like a Rolling Stone' and leave it at that.
Listen to Bob Dylan's 'Like a Rolling Stone'
More From Ultimate Classic Rock