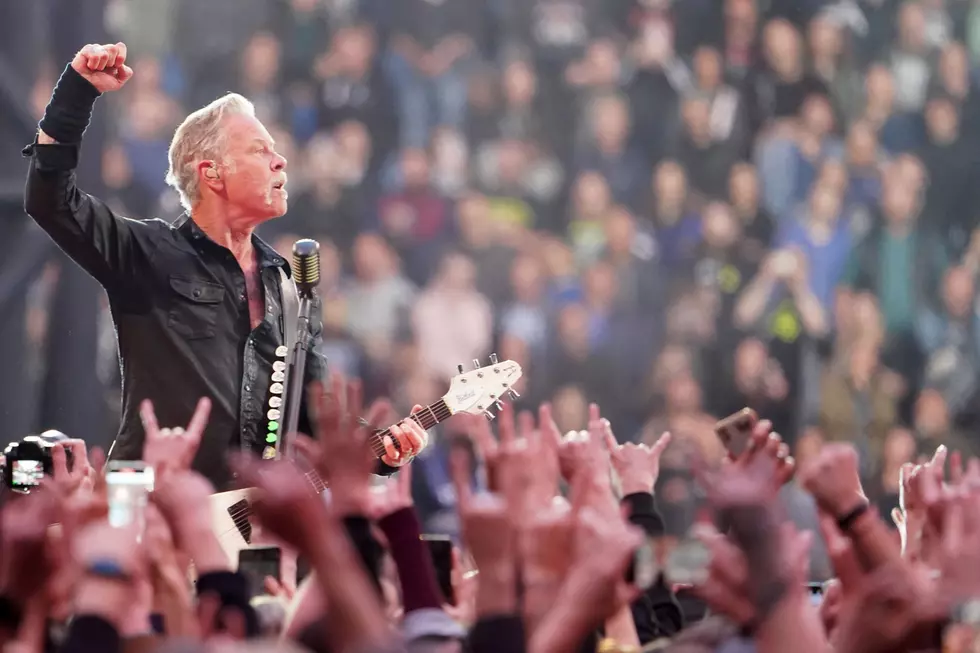 Watch Metallica's M72 World Tour Debut of 'Through the Never'
picture alliance, Getty Images
Metallica continued to keep their promise to mix up their set lists by delivering "Through the Never" as a tour debut in Germany last night (May 28).
It was the second of a pair of shows at the Volksparkstadion, Hamburg, as part of their M72 World Tour. Before the trip began the band had committed to a 'no-repeat weekend" policy.
Video of "Through the Never" live can be seen below. The Black Album track had been a set regular in the early '90s before disappearing until 2011, making sporadic appearance since then. Its last outing had been in Santiago last year.
The tour supports the launch of Metallica's latest album 72 Seasons, which saw the band fully embrace sharing writing duties for the first time. In a recent interview with Bass Player, Robert Trujillo reported: "One of the beautiful things about being in Metallica is that there's no shortage of great ideas. … With every handful of riffs we get out of Kirk, there's another 500 we didn't hear. I might have 10 spare ideas for every one I put forward, things that don't even get listened to. So I have this arsenal of bass lines and riffs that I sit on."
He added: "And it's not that nobody wanted to listen to them – we just had enough. There comes a point where you don't need any more. All of these songs have a lot of cool ideas in them." Describing his career with the thrash icons as a "beautiful thing," that involved "pulling together all these riffs to be played by such amazing musicians who each have their own signature," he continued: "That's a special thing for me. But the scary thing is that there's always another 10 other riffs that didn't make it to the drawing board… they're just sitting there. It's gotta be the best for Metallica."
Live recordings of the pair of Hamburg shows are now available for pre-order at Metallica's online store.
Metallica Perform 'Through the Never' Live in Germany
Metallica Albums Ranked
There are moments of indecision when compiling this list. After all, we really could have had – for the first time ever – a three-way tie for first.
More From Ultimate Classic Rock