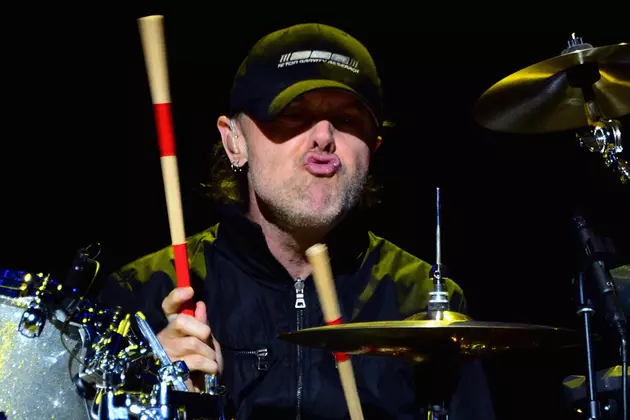 Lars Ulrich Says Metallica Are 'Quite Far Along' With New Album
Frazer Harrison, Getty Images
Metallica have big plans for later in 2016, once their long-awaited new album is done. "I think it will be a pretty in-your-face year, at least the back half of it," Lars Ulrich told Rolling Stone. "Obviously, we've gotta finish the new record now. But thankfully we're quite far along. Hopefully, we should be able to knock that on the head this spring, I would guess. So we will be gearing up and playing shows and doing all that fun stuff again soon."
The band has been working on as many as 20 ideas since last year, crafting songs over the past several months. More recently, samples from the ongoing sessions have started appearing on the band's website as exclusive sneak peeks available to members of the Metallica fan club.
"There's been this dichotomy between the new record, moving the band forward and all this great stuff that's happening in the future," Ulrich said. "We've had one foot in the past, sifting through old photos and old memorabilia and listening to old songs, and another in the new album. It's been a confluence of all these different energies, and I'm not even sure exactly what to make of all of it."
Metallica Albums, Ranked Worst to Best
More From Ultimate Classic Rock