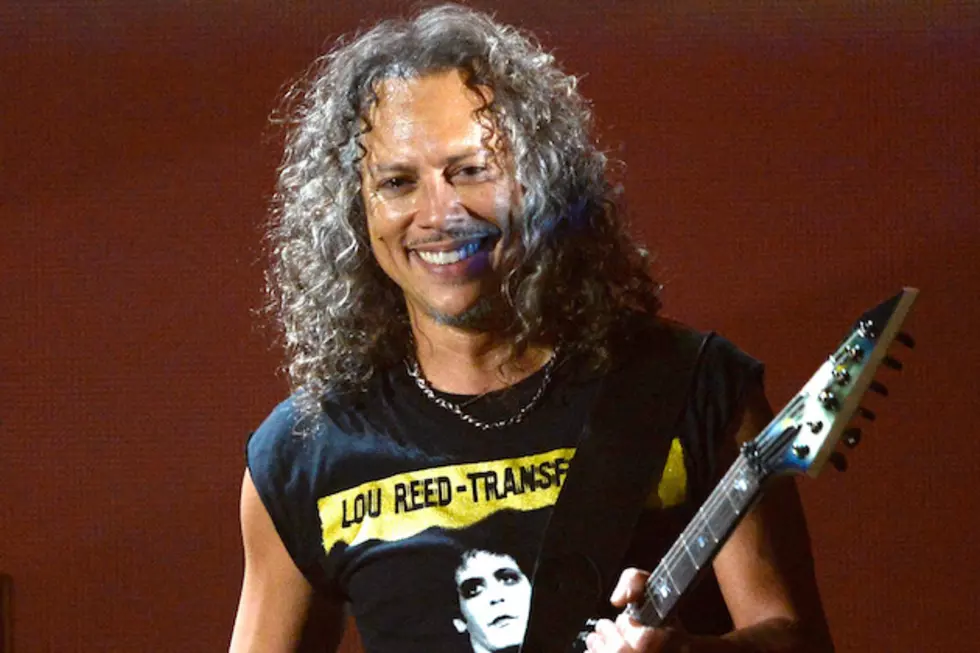 Arctic Monkeys Star Says Metallica's Glastonbury Headlining Gig 'Doesn't Add Up'
Kevork Djansezian, Getty Images
Metallica has been tabbed as the first metal band to ever headline at the huge Glastonbury music festival, and the move hasn't been met with universal praise. In fact, Alex Turner of 2013's headlining Arctic Monkeys isn't sure how they'll fit in with the UK event's established counterculture vibe.
"I'm not sure it adds up," Turner tells Time Out via NME, even as the pop star admits he's a fan. "I know we'd buzz off it, but fundamentally could you have Metallica in the hippy nucleus?"
Arcade Fire and Kasabian join Metallica at the top of the 44-year-old Glastonbury Festival's 2014 lineup. Last year marked the second time the Arctic Monkeys had headlined. Two members of Kasabian earlier said booking Metallica was a "bold" idea that will ultimately pay off.
Metallica, set to play on June 28, is performing as part of a string of European summer dates. The group hopes to complete its first album since 2008's 'Death Magnetic' sometime this fall. They've previously announced that new music will be part of these shows.
More From Ultimate Classic Rock