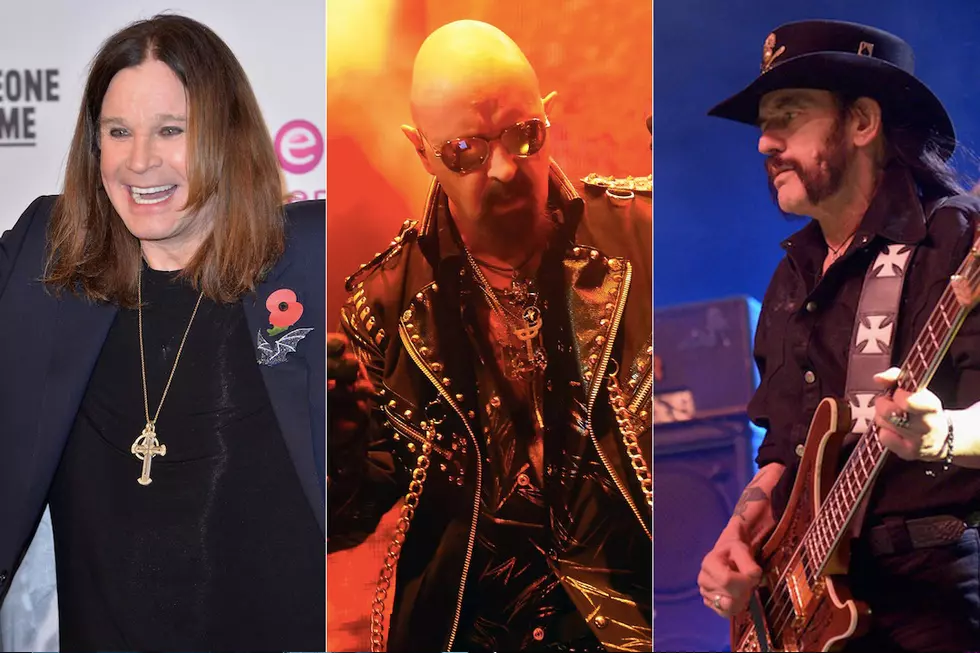 100 Metal Facts You Might Not Know
Getty Images
Ever wondered what became of the woman on the front of Black Sabbath's debut album? Or which decidedly un-metal venue found Judas Priest introducing a new guitarist? Our sister site Loudwire put together an endlessly intriguing list of 100 Metal Facts, which you can see below.
Did you know there are secret messages – including "Indiana Jones Was Here" – inside the cover illustration for Iron Maiden's Powerslave? Or that Ritchie Blackmore once threw a javelin through one of his bandmate's dressing rooms? Found out which normal-type job Dave Mustaine had between his Metallica and Megadeth gigs. And which member of Slaughter recommended key members to both Ozzy Osbourne's solo band and Kiss?
It also turns out that George Lynch filmed that epic guitar solo for Dokken's "Just Got Lucky" video on an actual volcano, just before something very, very scary happened. And one of the Young brothers – but not AC/DC's Angus or Malcolm – helped Accept break through.
And the reason for early TV star Milton Berle's appearance in Ratt's "Round and Round" video? We've got the answer to that and to how Motorhead's Lemmy Kilmister got his nickname. Oh, and maybe most interesting of all: You'll learn just how many times that poor guy had to be punched before they got that classic image on  Pantera's Vulgar Display of Power.
Judas Priest Talk About 'Rocka Rolla' and 'Defenders of the Faith'
More From Ultimate Classic Rock