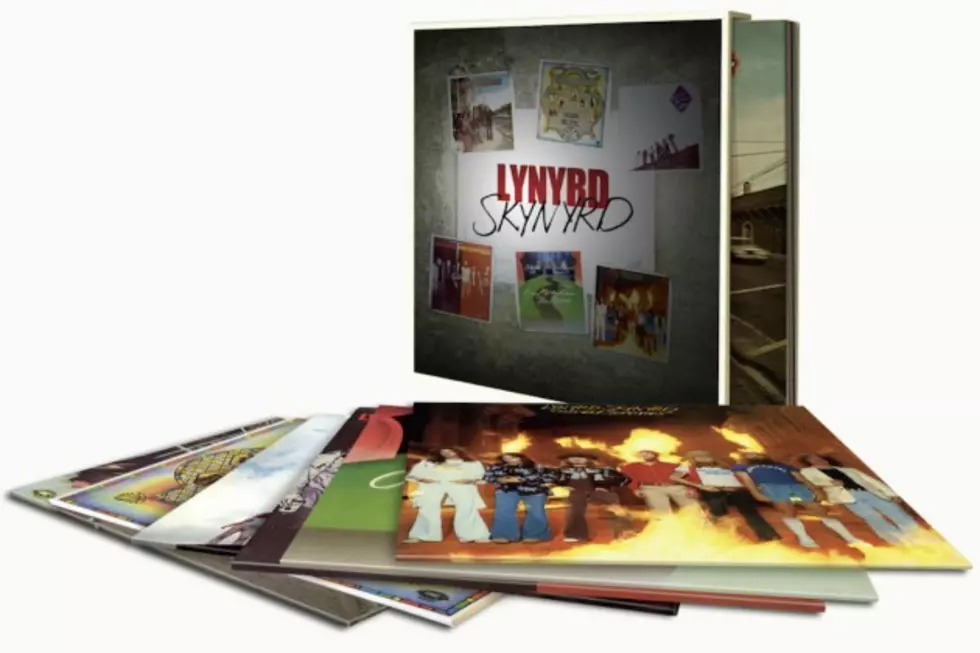 Lynyrd Skynyrd to Reissue First Six Albums on Vinyl
Universal
Each album, originally released between 1973-77, features exact reproductions of the original artwork and will be pressed on 180-gram audiophile vinyl. Simply titled 'Lynyrd Skynyrd,' the set is due on Jan. 26.
Skynyrd made their debut in 1973 with 'Pronounced 'Leh-'nerd 'Skin-'nerd,' a Top 30 hit that included four of the group's best-loved Southern-rock favorites: 'Gimme Three Steps,' 'Simple Man,' 'Tuesday's Gone' and 'Free Bird.' A consistent seller, the album eventually went double platinum in 1987.
'Second Helping,' from 1974, has enjoyed similar sales success -- as did 1977's 'Street Survivors,' the fifth and final studio effort featuring founders Ronnie Van Zant and Allen Collins, who were killed with guitarist Steve Gaines and others in a tragic plane crash shortly after the album's release.
The new box also includes 1975's 'Nuthin' Fancy,' and 'Gimme Back My Bullets' and 'One More From the Road,' both released in 1976. The latter, which went triple platinum, is Lynyrd Skynyrd's only live album featuring Van Zant. Skynyrd reformed in the late '80s, building a new lineup around founding member Gary Rossington and Ronnie's brother Johnny Van Zant.
Check Out Yearbook Photos from Lynyrd Skynyrd and Other Rockers
More From Ultimate Classic Rock