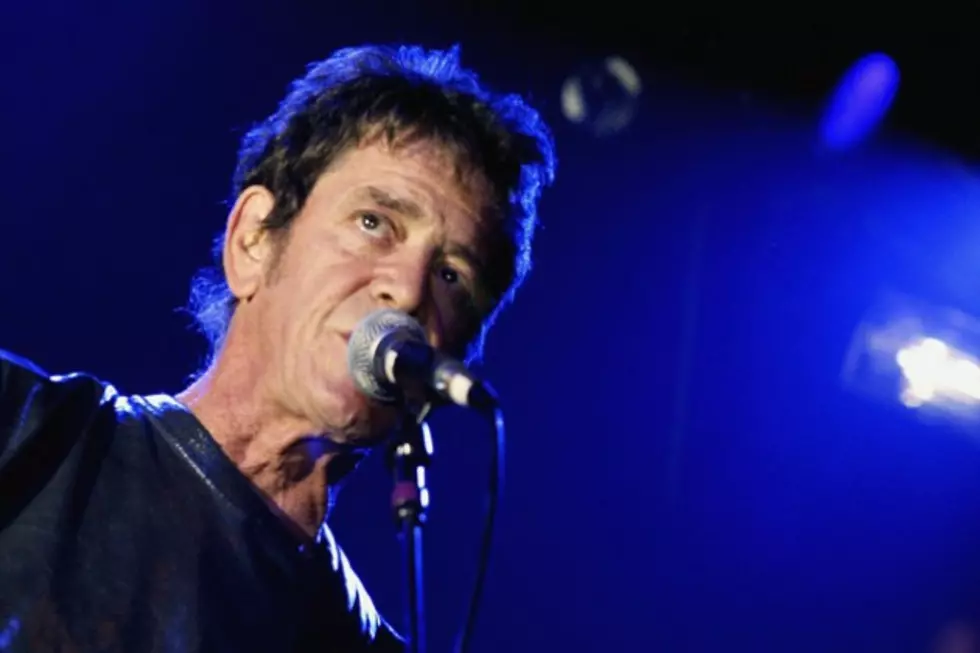 Lou Reed's Cause of Death Confirmed
Paul Hawthorne, Getty Images
There is now a confirmation of the cause of Lou Reed's death. It has been revealed that the Velvet Underground and solo star died at his home on Long Island yesterday (Oct. 27) of an ailment that stemmed from his recent liver transplant.
The New York Times reports that Dr. Charles Miller, who performed the transplant on Reed at the Cleveland Clinic back in April, has revealed that Reed was back in Ohio last week for further treatment. Pollstar also quotes Reed's literary agent, Andrew Wylie, as saying that the musician had been in frail health for months.
Sadly, it was determined that Reed's end-stage liver disease could no longer be treated, and he decided to return to the home he shared with his wife, fellow musician Laurie Anderson. "We all agreed that we did everything we could," Dr. Miller said.
"It's as serious as it gets," Anderson said at the time of Reed's liver transplant. "He was dying. You don't get it for fun." She also added that she didn't think her husband would "ever totally recover from this." A few weeks after the surgery, he declared himself "up and strong" and, on June 20, participated in a Q&A session at the Cannes Lions International Festival of Creativity in France.
Reed fell under the curve for liver transplant patients. According to the National Institutes of Health, 79 percent of those who receive a new liver survive the first year, with 67 percent lasting five years and 50 percent making it to 15 years.
More From Ultimate Classic Rock