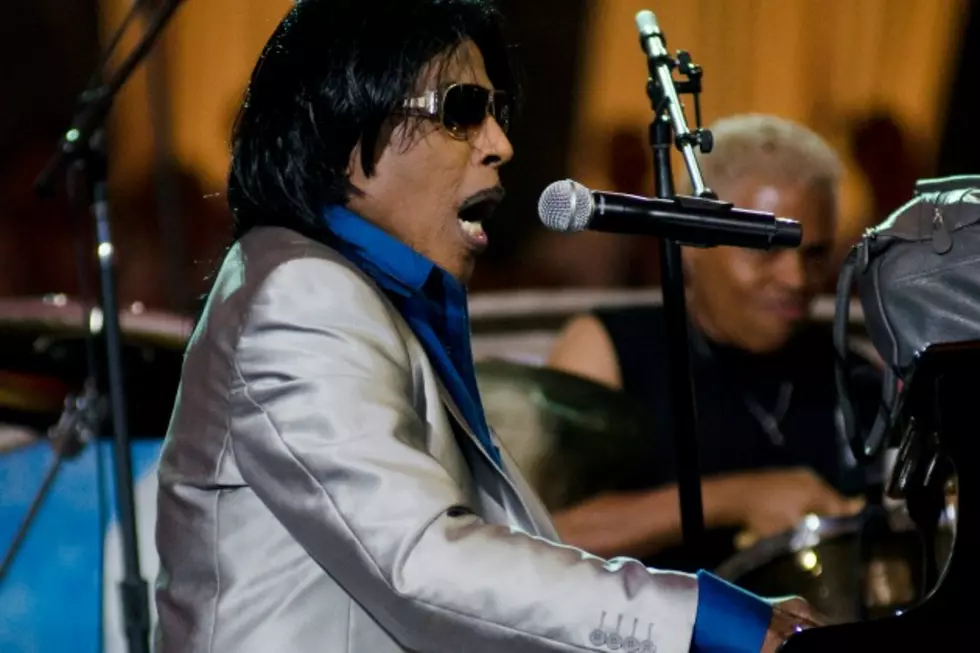 Little Richard Suffers Heart Attack
Kris Connor, Getty Images
He's one of the most energetic performers in rock 'n' roll history, but even Little Richard can't avoid the effects of getting older. And he recently received a scary reminder of his own mortality.
Access Atlanta reports that the 80-year-old performer opened up about a heart attack he suffered last week during an appearance at the city's W Hotel. Sitting for a Q&A session with Cee Lo Green at an event sponsored by the Recording Academy's Atlanta chapter, he recalled, "I was coughing, and my right arm was aching. I told my son, 'Make the room as cold as ice.' So he turned the air-conditioning on, and I took a baby aspirin. The doctor told me that saved my life. Jesus had something for me. He brought me through."
The night was peppered with references to God and Jesus from Little Richard, who quipped that Green looked "like the living flame" in his gold lamé tunic. "God talked to me the other night," he insisted. "When I talk to you about [Jesus], I'm not playing. I'm almost 81 years old. Without God, I wouldn't be here."
And although he revealed that he traveled to the event in a tour bus specially outfitted with a hospital bed, he still seemed to have enough vigor to stick around at least as long as his friend and fellow legend Fats Domino, who he described as "87 now, still cooking gumbo ... and he's eatin' it all himself."
More From Ultimate Classic Rock