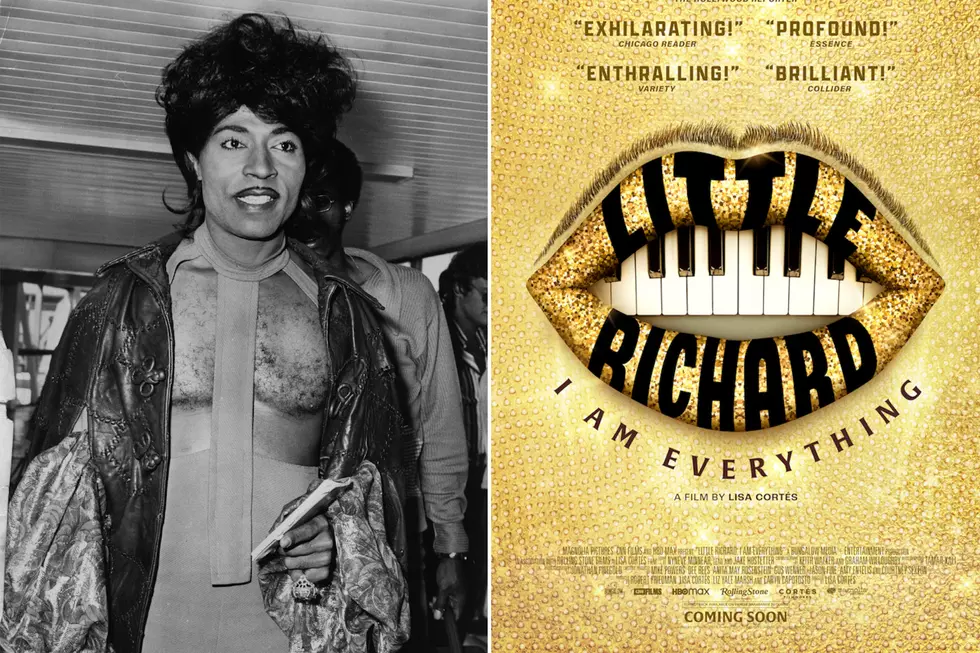 Little Richard Documentary Announces One-Night-Only Screening
Evening Standard, Getty Images / Magnolia Pictures
The documentary film Little Richard: I Am Everything will screen in theaters across the country as part of a one-night-only theatrical release.
I Am Everything details the life of Richard Penniman, the cultural icon who became known to the world as Little Richard. Praised for his flamboyant style and unmatched stage presence, the rock pioneer spent more than 60 years in the limelight. Behind such timeless hits as "Lucille," "Tutti Frutti" and "Good Golly, Miss Molly" Richard enjoyed a trailblazing career. He died in 2020 at the age of 87.
Fans can go to the film's website for ticketing info and locations in their area. The screening will take place on April 11.
"Through a wealth of archive and performance that brings us into Richard's complicated inner world, the film unspools the icon's life story with all its switchbacks and contradictions," noted a press release for the movie. "In interviews with family, musicians, and cutting-edge Black and queer scholars, the film reveals how Richard created an art form for ultimate self-expression, yet what he gave to the world he was never able to give to himself. Throughout his life, Richard careened like a shiny cracked pinball between God, sex and rock 'n' roll. The world tried to put him in a box, but Richard was an omni being who contained multitudes – he was unabashedly everything."
Directed by Lisa Cortés, Little Richard: I Am Everything premiered at the Sundance film festival earlier this year. Rolling Stones singer Mick Jagger, actor Billy Porter, movie director John Waters and singer Tom Jones are among the celebrities featured in the film.
The one-night-only screening event will be followed by the digital release of the film. I Am Everything will be available to watch at home beginning April 21.
Rock Stars Whose Lives Are Being Turned Into Movies
'Bohemian Rhapsody,' 'Rocketman' and 'The Dirt' have opened the floodgates.
More From Ultimate Classic Rock