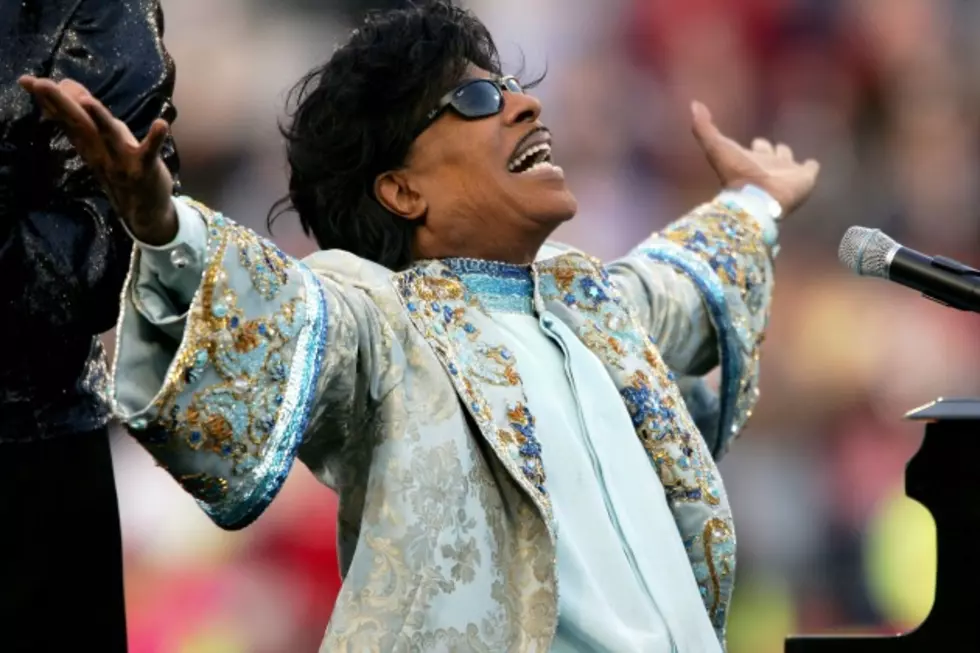 Little Richard Announces Retirement: 'I Am Done'
Andy Lyons, Getty Images
One of rock's most distinctive and influential performers is calling it quits.
In an interview with Rolling Stone, legendary recording artist Little Richard admitted that, just a few months shy of his 81st birthday, he's hanging it up as a performer. "I am done, in a sense," he told the magazine, adding, "I don't feel like doing anything right now."
Troubled by sciatica and a degenerating hip, Little Richard (born Richard Penniman on Dec. 5, 1932) has performed sparingly in recent years and hasn't always managed to play up to his usual standards. In June 2012, he was forced to stop a show, telling the crowd, "Jesus, please help me – I can't hardly breathe. It's horrible." He recovered sufficiently to headline at 2013's Viva Las Vegas Rockabilly Weekend, but that seems to have been a temporary reprieve.
According to the Rolling Stone article, he now spends his time designing clothes and praying -- and thinking about the impact left by his groundbreaking early singles like 'Tutti-Frutti' and 'Long Tall Sally.' "I think my legacy should be that when I started in show business, there wasn't no such thing as rock 'n' roll," he mused. "When I started with 'Tutti Frutti,' that's when rock really started rocking."
A 65-year veteran of show business and a Grammy Lifetime Achievement Award recipient, as well as a member of the Songwriters Hall of Fame and Rock and Roll Hall of Fame, Little Richard helped lay the groundwork for scores of rock artists during the '50s before announcing his retirement from secular music toward the end of the decade. Although he returned to his recording career during the following decade, he struggled to regain his commercial momentum, suffering through a few fallow years before reinventing himself as a steady live performer and studio sideman during the '70s. His most recent LP, the Disney Records release 'Shake It All About,' was issued in 1992.
More From Ultimate Classic Rock