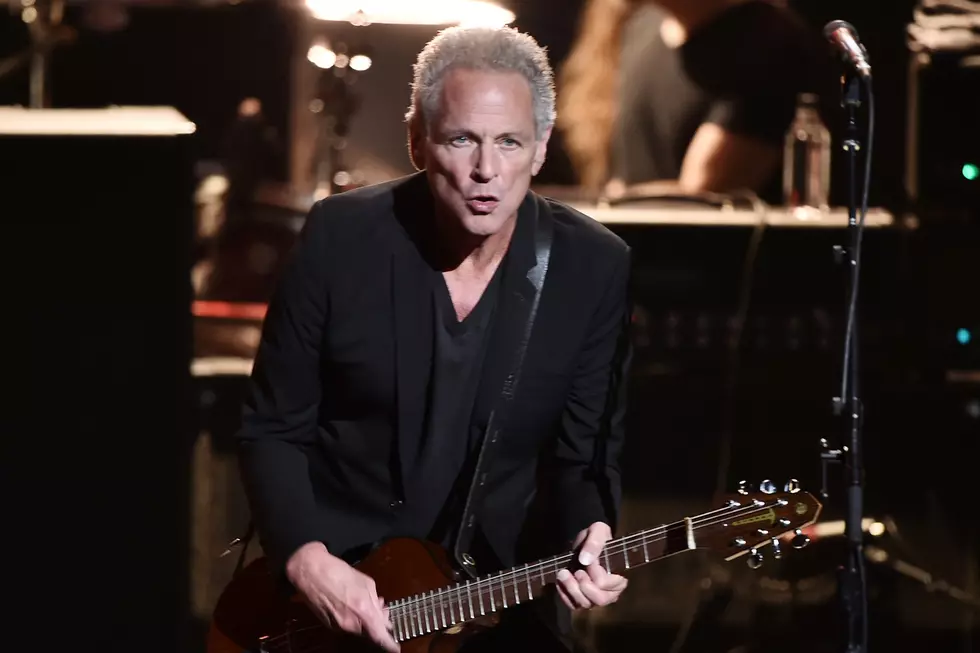 Lindsey Buckingham Says Fleetwood Mac 'Lost Their Perspective'
Steven Ferdman, Getty Images
Lindsey Buckingham has finally spoken about his departure from Fleetwood Mac. Last night, he performed at a fundraiser for Mike Levin, a Democratic candidate for California's 49th Congressional District, where he made his first public comments about the band's decision to tour without him, which you can see below.
The video, found by Medium, begins with Buckingham saying, "It's been an interesting time on a lot of levels. For me, personally, probably some of you know that for the last three months I have sadly taken leave of my band of 43 years, Fleetwood Mac. This was not something that was really my doing or my choice. I think what you would say is that there were factions within the band that had lost their perspective."
After someone in the crowd shouted, "Fuck Stevie Nicks," Buckingham diplomatically raised his hand and refused to point a finger of blame. "Well, it doesn't really matter," he continued. "The point is that they'd lost their perspective, and what that did was to harm – and this is the only thing I'm really sad about; the rest of it becomes an opportunity – it harmed the 43-year legacy that we had worked so hard to build, and that legacy was really about rising above difficulties in order to fulfill one's higher truth and one's higher destiny."
He then pivoted into the reason why he was playing a political fundraiser, citing a similar loss of perspective in Washington with regard to checks and balances. The seat in the U.S. House of Representatives is up for grabs, with Republican Darrell Issa, who has held the seat since 2000, stepping down.
Buckingham, who left the band after 1987's Tango in the Night and rejoined 10 years later, has been replaced by Mike Campbell from Tom Petty and the Heartbreakers and Neil Finn of Crowded House for their upcoming tour. Nicks said that the decision to move on without him was the result of him wanting to wait until next year to go on the road.
Fleetwood Mac's tour begins Oct. 3 at the BOK Center in Tulsa and will continue, over two legs with a six-week break in mid-December and January, through April 5 in Philadelphia. You can check out all the dates here.
More From Ultimate Classic Rock