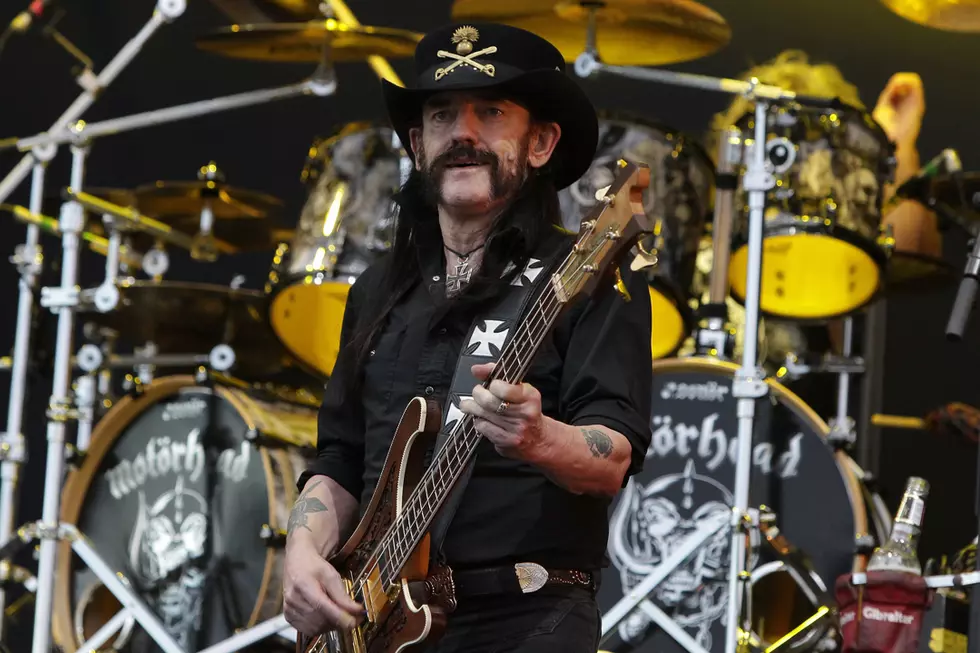 Lemmy Prefers Motorhead's Cover of 'Sympathy for the Devil' Over the Rolling Stones'
Chung Sung-Jun, Getty Images
"I thought we beat them," he told USA Today. "I thought we beat it to death. I mean, I like the Stones' version, but I like ours better."
Motorhead's version appear on their new album, Bad Magic, which was released today. The record -- their 22nd studio effort -- finds the band celebrating its 40th anniversary on songs like "Victory or Die," "Shoot Out All of Your Lights," "Teach Them How to Bleed" and "Choking on Your Scream."
Queen guitarist Brian May makes a guest appearance on "The Devil," an arrangement made by Motorhead's guitarist. "Phil [Campbell] lives quite near him, and they're quite good friends," Lemmy said. "So I didn't even see Brian. Brian put it on at Phil's studio in Wales. I thought it was great. I mean, you know, there's only one Brian May."
Last week, Motorhead began a North American tour, but last night's show in Salt Lake City was curtailed after only four songs because Lemmy had difficulty breathing at the high altitude. He's had a spate of health problems in recent years, including suffering a hematoma and being fitted for a defibrillator. It's forced the hard-living 70-year old to make a few changes in his lifestyle.
"I've stopped drinking Jack Daniels and Coke, because Coke's really bad for you," he pointed out. "I drink a little vodka and orange juice now, going back to my old curse. Otherwise, I'm the same."
See Motorhead and Other Rockers in the Top 100 Albums of the '80s
Rock and Roll Hall of Fame's Worst Snubs
More From Ultimate Classic Rock