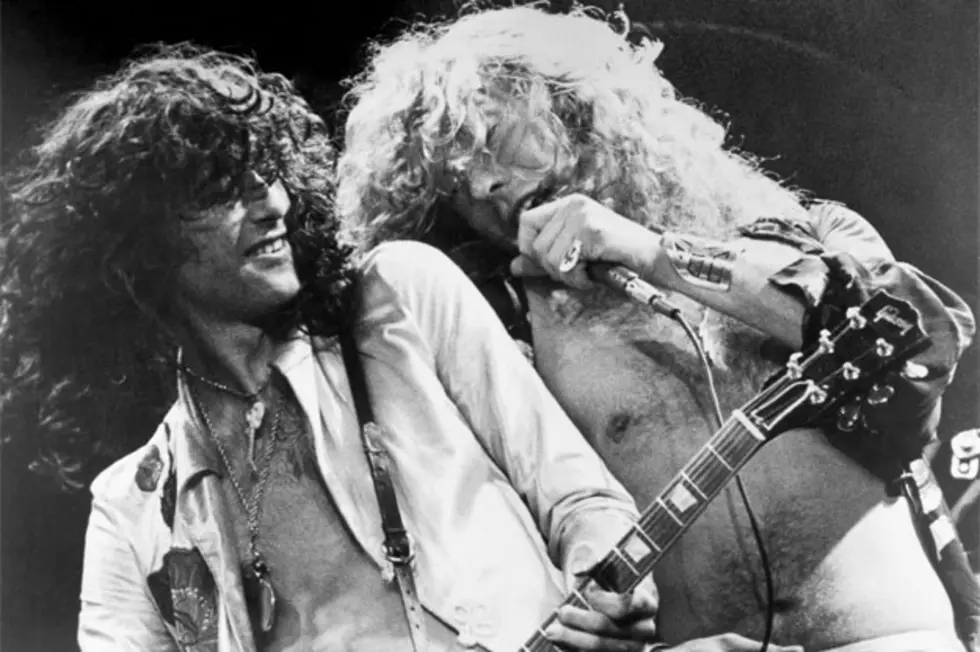 No. 48: 'In the Evening' – Top 50 Led Zeppelin Songs
Michael Ochs Archives, Getty Images
The opening song on Led Zeppelin's final album (no, we don't consider 'Coda' an official album) splits the difference between 'Presence''s monster prog stomp and the more melodic direction taken on most of the other 'In Through the Out Door' songs.
'In the Evening,' song No. 48 on our list of the Top 50 Led Zeppelin Songs, takes its time building mood, thanks to an extended intro by Jimmy Page, who was clearly inspired by bassist John Paul Jones' recent experiments with synthesizers and drum machines (both of which also can be heard in the song).
But once the track kicks in, it's pure Led Zeppelin magic and one of the last album's few true rockers, with a tough, raspy vocal by Robert Plant and a guitar solo by Page that tears through numerous tricks -- both studio and instrumental ones -- that he learned over the years.
It's a perfect intro to 'In Through the Out Door': a look back on Zep's legacy that also points to a future that would never be.
More From Ultimate Classic Rock