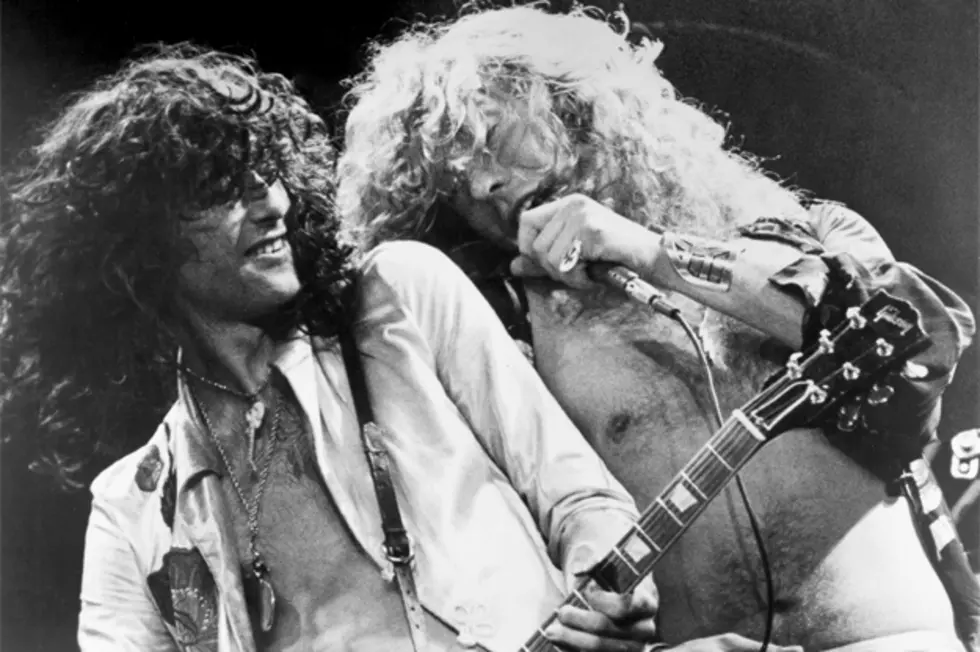 No. 17: 'Going To California' – Top 50 Led Zeppelin Songs
Michael Ochs Archives, Getty Images
Few songs capture restless heartbreak better than 'Going To California,' one of many highlights on Led Zeppelin's untitled fourth album, and No. 17 on our list of the Top 50 Led Zeppelin Songs.
A simple song featuring just vocals, acoustic guitar and mandolin, the tune finds the protagonist leaving 'a woman unkind' behind and heading to California instead, because 'someone told me there's a girl out there with love in her eyes and flowers in her hair.'
Allegedly, 'Going To California' is about Joni Mitchell (borne out by the line, 'They say she plays guitar and cries and sings'), although the song's deep longing for 'a queen without a king' is rather universal.
Robert Plant's rather subdued vocals underscore the tune's deep loneliness—and frustration that things just aren't going his way. But these lyrics aren't whiny or entitled; they're honest and deeply felt confessions.
More From Ultimate Classic Rock