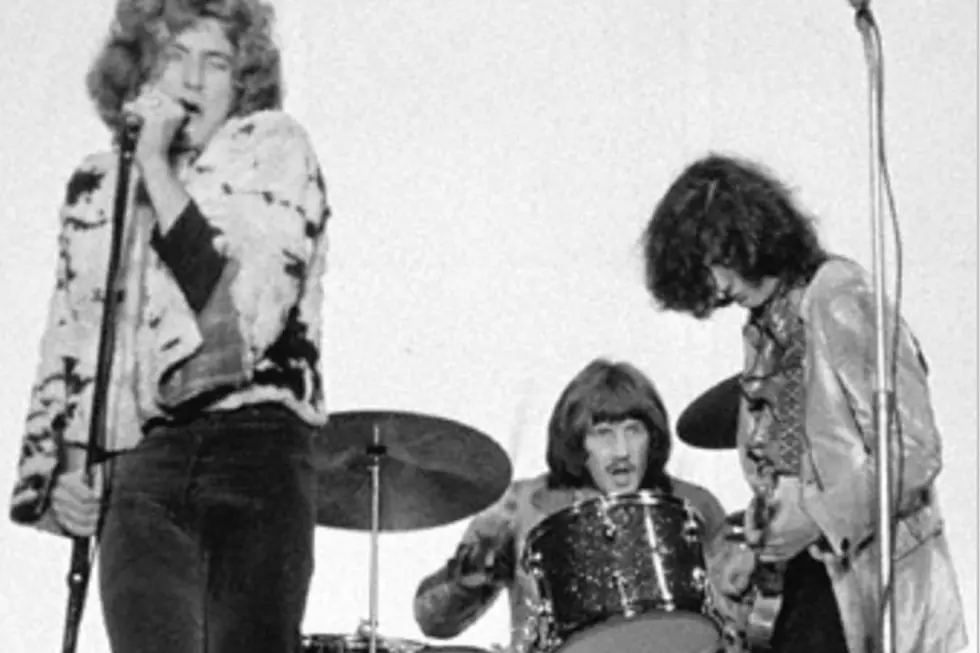 46 Years Ago: Led Zeppelin Play Their First Official Live Show
ledzeppelin.com
The Great Hall at Surrey University in Battersea is an unlikely spot for a milestone in rock history. But on Oct. 25, 1968, Led Zeppelin played their first concert under their new name.
The band's website is unsure of the exact setlist, but believe that five songs from their not-yet released debut -- 'Communication Breakdown,' 'I Can't Quit You Baby,' 'You Shook Me,' 'Babe I'm Gonna Leave You' and 'How Many More Times' -- were played. Also probably performed were some Yardbirds cuts, like 'Train Kept a Rollin',' 'Dazed and Confused' and 'White Summer' (and maybe 'For Your Love') and a cover of Garnet Mimms' 'As Long As I Have You.'
The reason for the name change was simple: Reportedly, Page received a cease-and-desist letter from former Yardbird Chris Dreja, who claimed he legally owned the rights to the band's name. He recalled a conversation a few years earlier after he, Jones, Keith Moon of the Who, Jeff Beck and session pianist Nicky Hopkins recorded 'Beck's Bolero.' They briefly discussed the idea of forming a new group, which Moon said would "go down like a lead balloon." Other reports say that Who bassist John Entwistle, who was present at the session, made the famous comment.
Whoever said it, the zinger stuck with Page, and he chose it, making a slight altering to the first word, for his new endeavor.
You Think You Know Led Zeppelin?
More From Ultimate Classic Rock