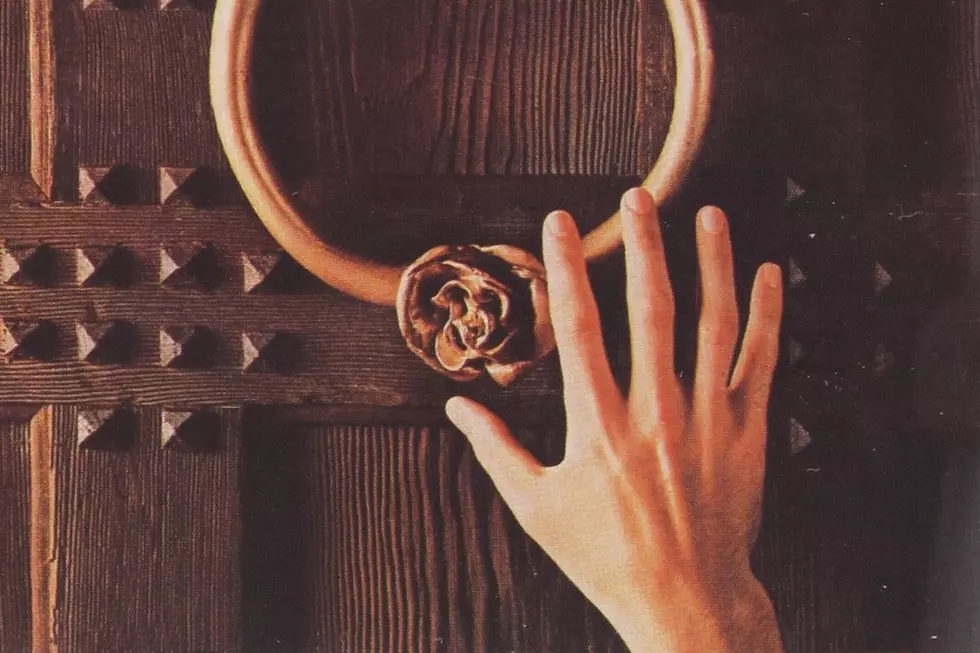 How 'Music from 'The Elder" Became Kiss' Most Controversial LP
Casablanca
Without a doubt the weirdest record Kiss ever made, Music From 'The Elder' arrived on Nov. 10, 1981, at an extremely troubled time in Kiss' career.
Their '70s reign as kings of sold-out arena shows had suddenly dried up, partially because two pop- and disco- influenced records (1979's Dynasty and 1980's Unmasked) alienated their original fans and failed to connect with the mainstream. In addition, founding drummer Peter Criss had recently publicly departed the group, and lead guitarist Ace Frehley was threatening to do the same.
Eager to reverse their fortunes, Kiss brought in producer Bob Ezrin, who had helped them create 1976's smash hit album Destroyer. At first, the plan was to make a back-to-basics rock album to reach out to their original followers. But then the project took a turn into some very strange territory.
Turns out, Ezrin was still riding high on the success of his last project, Pink Floyd's ambitious and mega-successful concept album The Wall. He convinced Kiss to try their hand at creating a similar record, filled with woodwinds, a string section and an overarching (if maddeningly vague) story line about a young medieval boy's journey to become a noble warrior of some sort.
The results, while not as terrible as many claimed, were hardly a perfect fit: Several songs sounded better suited for a Broadway stage. "It was pompous, contrived, self-important and fat," Paul Stanley remembered years later. Music From 'The Elder' was both critically trashed and commercially stillborn. Kiss were now officially in the worst position of their professional lives, and Frehley did in fact depart.
Still, there's something brave in the way Kiss doubled down and aimed to re-conquer the world with this ill-conceived project, and the record found a certain cult following over the years. Fans began calling out for songs from The Elder in concert more and more frequently.
Kiss responded. The seemingly bemused band indulged Kiss Kruise attendees in 2011 with an impromptu four-song medley from the album, and two years later thrilled Kiss Kruise III guests with a full reading of the album's most traditional song, "The Oath."
Rock's Most Hated Records
Which Rock Star Would Ace Frehley Raise From the Dead?
More From Ultimate Classic Rock