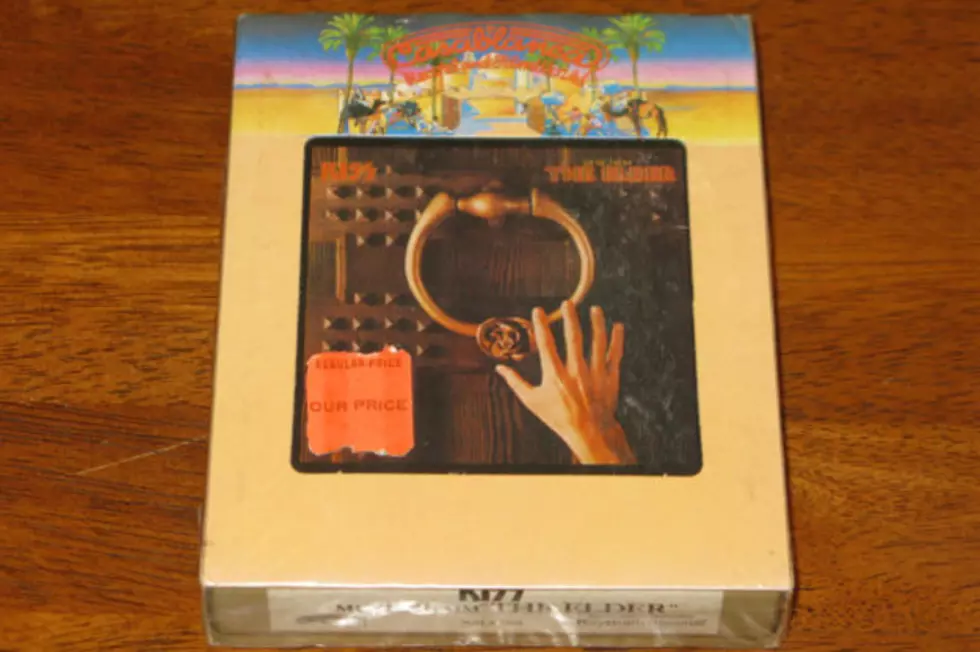 Kiss 'Music From 'The Elder" Sealed 8-Track Fetches A Few Hundred Dollars On EBay
Kiss items are extremely collectible and we've seen some outrageous prices paid for their guitars, autographs and vinyl. Recently four bidders placed a dozen bids in the hopes of winning a sealed 'Music from 'The Elder" 8-track cassette from 1981. The seven-day auction ended when $295.00 secured the collectible, taking the bid to a winning status on eBay. In the collecting market this isn't a lot of cash but at the end of the day, it's an awful lot of money for an eight-track tape!
This title is especially desirable for a few reasons but namely because 8-tracks were phased out of retail stores by late-1982 and though they were still available through music service record clubs (Columbia House and RCA) the format was nearly extinct. In turn, it's the '80s-produced 8-tracks that fetch the highest prices due to the lower quantities manufactured.
'Music from 'The Elder" is based on a young boy's destiny to become a warrior who battles the evil that threatens to destroy the universe. Commercially the record wasn't a success but thirty-plus-years later the title retains a certain mysticism that still attracts a loyal group of Kiss fans. Though Gene Simmons and Paul Stanley embraced the 'concept' idea originally proposed by producer Bob Ezrin, Ace Frehley remained less than enthusiastic and contributed very little to the recording.
It's also fair to assume that composer Michael Kamen and Ezrin had higher aural expectations for the listener than the 8-track format when they orchestrated the musical arrangements for this piece. Still, based on the final price offered; it appears that the buyer has no intent on cracking the item's vintage shrink wrap just to have a listen. Would you?
More From Ultimate Classic Rock