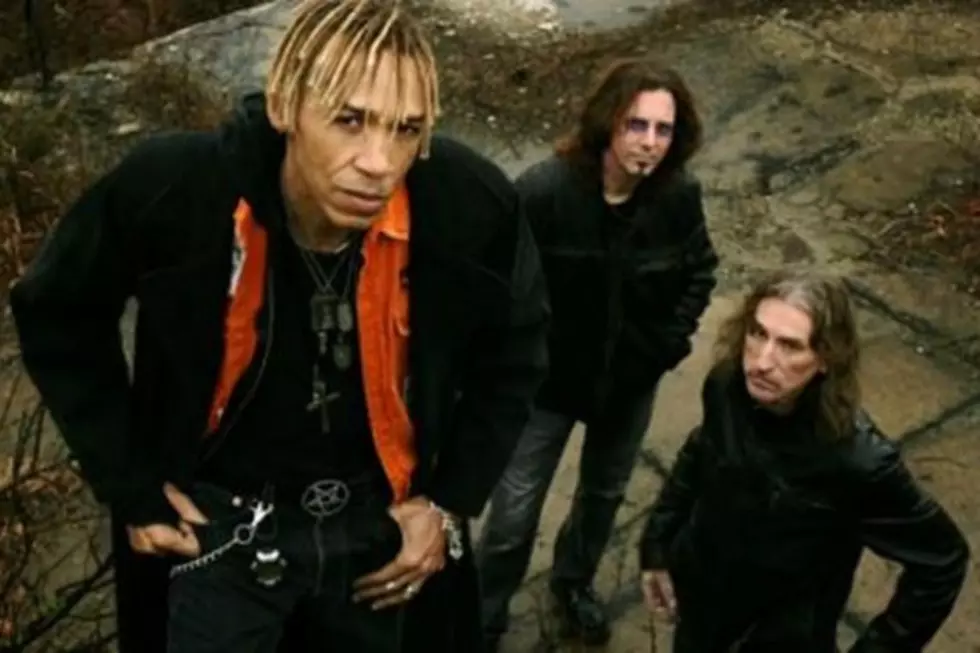 King's X Frontman Dug Pinnick Rushed to Hospital After Concert
Century Media
King's X bassist and singer Dug Pinnick was rushed to the hospital following the band's concert last night (11/23) in Charlotte, N.C, and will reportedly require further surgery to recover from a hernia he had operated on back in July.
According to a post on the band's official Facebook page, their scheduled show for tonight in Springfield, Virginia has been cancelled. The group promises, "We'll keep you posted on dUg's health. Thank you to everyone who came out to our shows the last couple of nights and to those who were planning to come tonight!"
24-7 Spyz guitarist Jimi Hazel spoke to Pinnick today, and reported on his own Facebook page that "the pain [Pinnick] was in caused him to go into shock, and they rushed him to the ER. He's better today but he'll have to get another operation to fix the problem.. the doctor said it could be life threatening if he doesn't get this taken care of."
This summer, Pinnick's fans raised over $26,000 via GiveForward.com to help pay for an operation to treat the hernia that had caused the insurance-less musician significant pain and discomfort. King's X has seen more than its fair share of hardships over the last two years: Last November drummer Jerry Gaskill's house was destroyed by Hurricane Sandy, and in February of 2012 Gaskill suffered a heart attack.
More From Ultimate Classic Rock