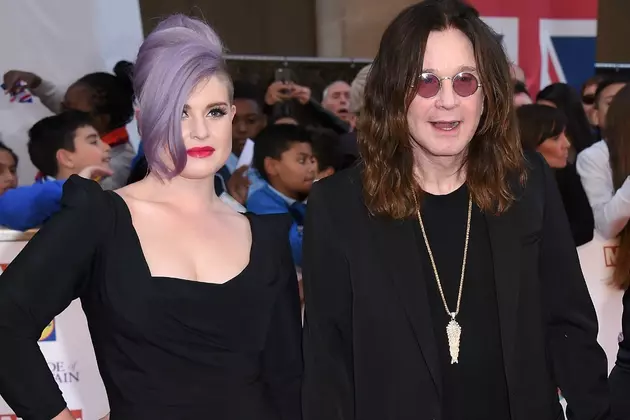 Kelly Osbourne Jokes About 'Paying for Ozzy's Crimes' After a Bat Poops on Her Head
Gareth Cattermole, Getty Images
When a bat poops on your head, you might as well laugh about it — especially if your dad is infamous bat-chomper Ozzy Osbourne.
Ozzy's daughter Kelly recently demonstrated her good grace in the face of guano when she informed Instagram followers that while she was out for a stroll, she'd been "attacked" by a "f---ing bat" whose aggression ended when it "s--- on my head." For proof, she uploaded the following photo.
As most Ozzy fans are no doubt already aware, the elder Osbourne has a long history with bats — most infamously stemming from a 1982 concert during which he grabbed what he thought was a rubber bat from the stage and bit off its head. Quickly realizing the error of his ways, Ozzy ended up with a mouthful of bat guts and a doctor's appointment for rabies shots.
Over the years, Osbourne has had more trouble with the winged critters. His plans to turn a barn on one of his properties into an apartment were foiled when bats — all species of which are protected under U.K. law — were discovered in the building, forcing Osbourne to shell out more than $27,000 in bat-removal fees in order to continue with the project. Not all bat-related incidents in Osbourne's life have been negative, however: in 2014, a newly discovered "bat frog" was named in his honor.
The inherent humor in an Osbourne being pooped on by a bat wasn't lost on Kelly, who followed her initial Instagram post with a split shot of her and her dad, claiming the fly-by crapping was a "case of mistaken identity" and insisting, "I should not be paying for your crimes Dad!"
Ozzy Osbourne Albums Ranked Worst to Best
You Think You Know Ozzy Osbourne?