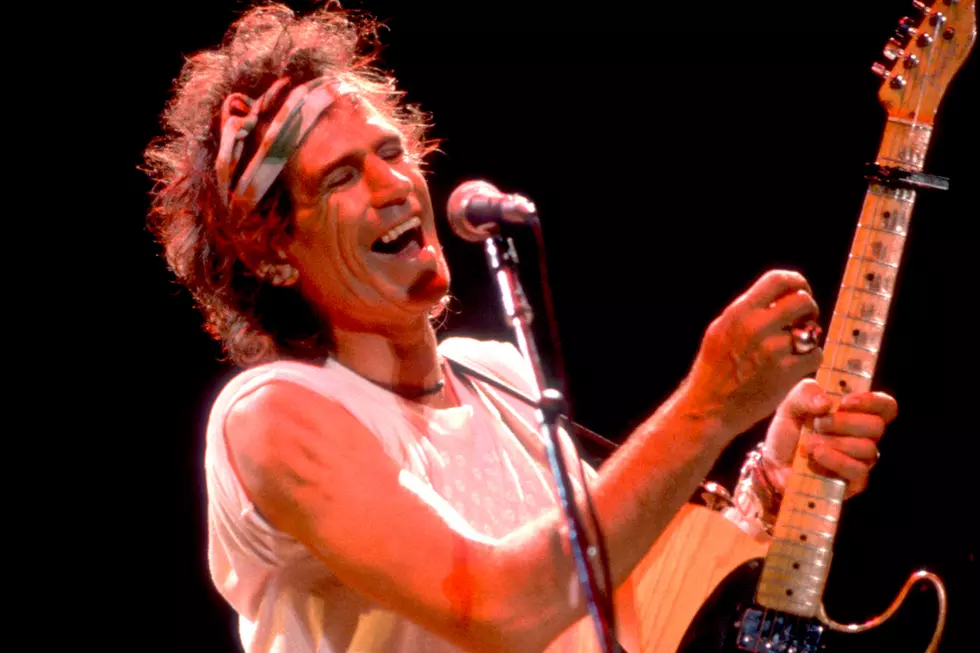 Why the Rolling Stones Took Their First-Ever Sick Day
Paul Natkin, Getty Images
The Rolling Stones never called in sick over a period of almost three decades – before July 10, 1990. Then Keith Richards checked himself into a London hospital for treatment of a seriously infected finger. Doctors advised Richards that he risked permanent damage if he played.
"I stabbed it on the end of a guitar string at last weekend's show," Richards told the Associated Press. By the following Tuesday, "it had swollen up like a football. ... It's the first show I've ever missed in 27 years. It's like I've blotted my copy book."
Richards was assured that he'd be fine, with rest and medicine. "Mr. Richards is suffering from an abscess on the left third finger, which has spread to the rest of his finger and the lower part of his hand," Dr. Michael Paul said in the same AP report. "The condition is rapidly improving under antibiotics."
The Rolling Stones ended up postponing their next three U.K. concerts, first at Cardiff, Wales, and then a pair of dates at London's Wembley Stadium. A crowd of some 30,000 was expected at Cardiff Arms Park, the capital city's national rugby stadium. Sellout crowds of 72,000 had been predicted at Wembley.
"The decision to cancel was apparently only made at midnight when Keith consulted doctors," Rolling Stones spokesman Neil Friedman said at the time. "His septic finger was too bad for him to play."
This world tour in support of 1989's Steel Wheels, which had begun in North America the previous August, was historic in other ways. The Rolling Stones had earlier traveled into Asia, where they'd never played before.
Once Richards healed up, dates continued in Europe through August 1990, making this their longest tour to that point. These concerts also marked the final stage appearances by co-founding bassist Bill Wyman, who officially departed in 1992.
Rolling Stones Live Albums Ranked
See Keith Richards Through the Years
More From Ultimate Classic Rock