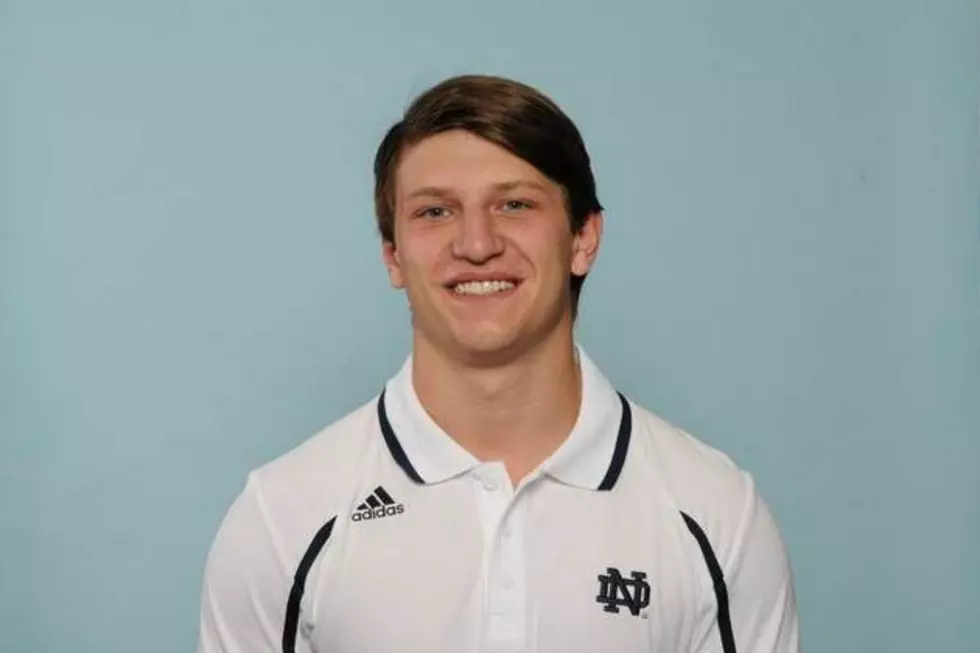 Jon Bon Jovi's Son Suffers Season-Ending Football Injury
Notre Dame Football
Jon Bon Jovi's son will have to wait until next season to make his Notre Dame football debut.
ABC News Radio reports that Jesse Bongiovi, who was slated to play cornerback for the school's squad this year, will miss the season after suffering a torn ACL. The news comes courtesy of ESPN reporter Matt Fortuna, who broke the story via Twitter following a conversation with coach Brian Kelly.
As we previously reported, Bongiovi earned a spot on the team as a walk-on player -- the payoff of a long-held dream he earlier shared by saying, "I just fell in love with the place. The culture here, the people here, the opportunities here, they're unreal. They're second to none. Given the opportunity to walk on to the team and become a part of this family was an easy decision for me."
It's a tough setback for Bongiovi and a loss for Kelly, who described Bongiovi as "a tough kid" after he made the team and told reporters, "The kids really like him. They respect him. They don't look at him as a rock star's son. They look at him as a kid that loves Notre Dame and wants to play football and help this team."
More From Ultimate Classic Rock