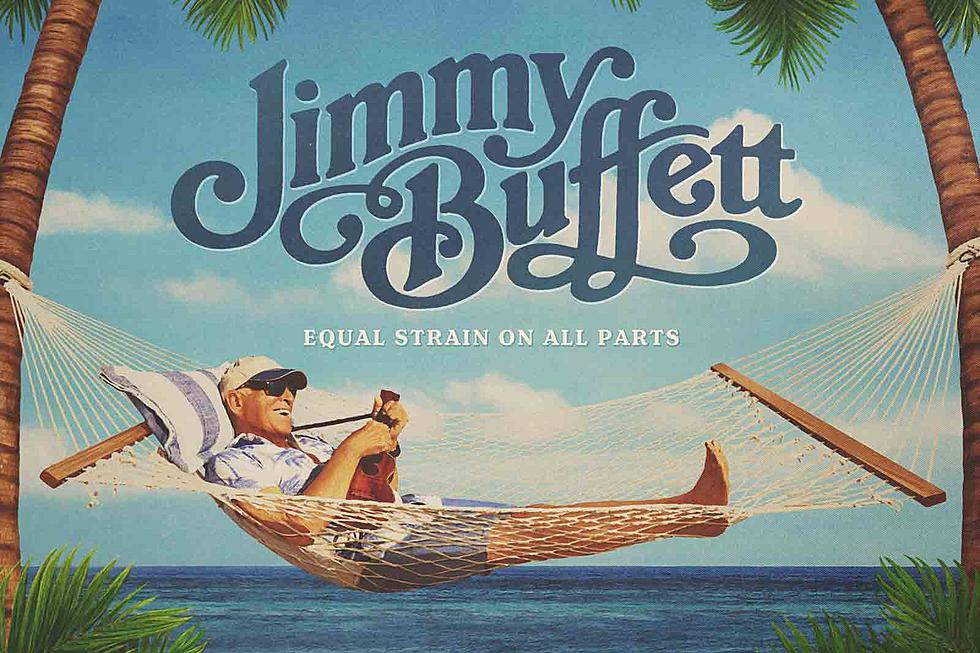 Jimmy Buffett, 'Equal Strain on All Parts': Album Review
Sun Records
When Jimmy Buffett died in September 2023, he left behind one final album of the sun-soaked, island-getaway music he'd pretty much had a lock on for the past 50 years. There's no re-invention, straying from style or any other curveballs on Equal Strain on All Parts. By this point expectations for Jimmy Buffett albums come with the packaging: You know what you're getting.
But that doesn't mean his 32nd overall isn't without its charms. Like every Buffett album this century - his previous was 2020's Songs You Don't Know by Heart, acoustic re-recordings of obscurities from his catalog going back to his 1970 debut - Equal Strain on All Parts is an effortless blend of folk, country and pop that's equal parts breezy and, now especially, poignant following his death.
Friends drop by Buffett's final island party. Paul McCartney, Emmylou Harris, Angelique Kidjo and the Preservation Hall Jazz Band contribute guest spots that never intrude on the host's turf, while Buffett's Coral Reefer Band provides the flawless support associated with a group that has backed the singer and songwriter for most of his career.
READ MORE: 40 Years of Jimmy Buffett Quotes
Equal Strain on All Parts doesn't waste any time setting the mood. The opening track "University of Bourbon Street" nods to Buffett's earliest days as a performer in New Orleans: "I felt the power of the gris-gris, got my soul saved by the backbeat," he sings, checking off his influences, guitar tunings and lunchtime ritual. There are plenty of stops on his post-success destinations, too, on "My Gummie Just Kicked In," "Like My Dog" and "Nobody Works on Friday."
But Buffett is at his most bittersweet, and best, on "Bubbles Up," a posthumous word of affirmation from a life well lived. Wistful, melancholic musical backing plays behind Buffett, who intones, "Just know that you are loved / There is light up above and joy / There's always enough." It's one last note of easy grace from an artist who made his career on such proclamations between sips.
Top 100 '70s Rock Albums
From AC/DC to ZZ Top, from 'Bridge Over Troubled Water' to 'London Calling,' they're all here.
Gallery Credit: UCR Staff
More From Ultimate Classic Rock