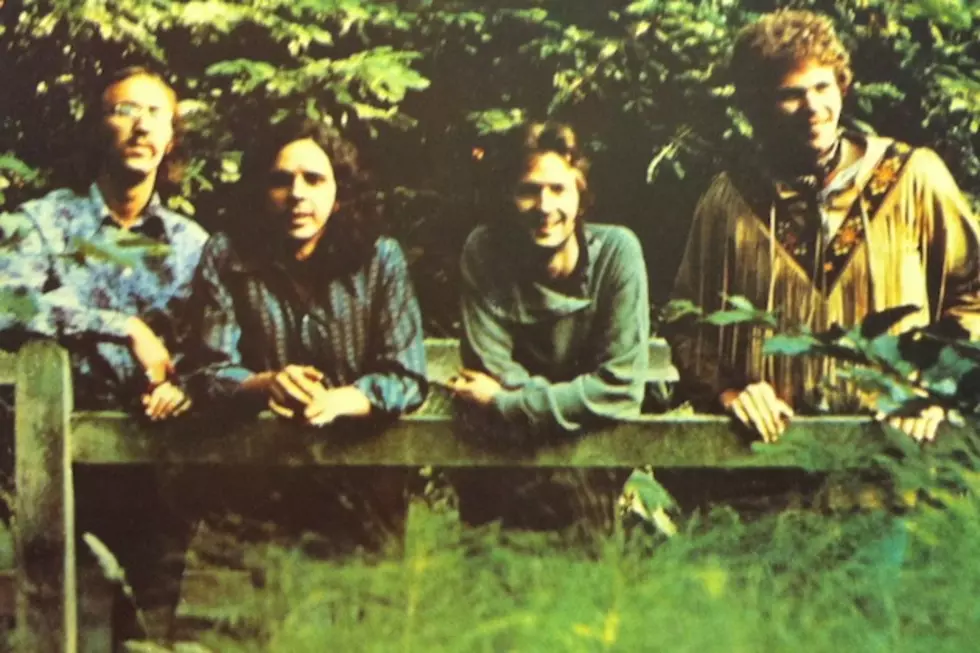 30 Years Ago: Legendary Drummer Jim Gordon Murders His Mother
Polydor
One of rock and roll's strangest tragedies took place thirty years ago today (June 3, 1983), when famed drummer Jim Gordon murdered his own mother during an episode of undiagnosed schizophrenia, and was subsequently sentenced to life in a psychiatric prison.
Until that fateful day, Gordon had been one of the most respected and in-demand sidemen in music, never mind just rock and roll, with a discography that reads like a veritable who's who of chart-topping royalty.
Throughout the '70s alone, Gordon contributed his percussive talents, both on tour and in the studio, to legends as diverse as George Harrison ('All Things Must Pass'), Eric Clapton ('Layla and Other Assorted Love Songs'), Joe Cocker ('Mad Dogs & Englishmen'), John Lennon ('Imagine'), Steely Dan ('Pretzel Logic'), and Alice Cooper ('Goes to Hell').
And as far back as the early '60s, the drummer had cut his teenage teeth backing the Everly Brothers before joining the Los Angeles session player elite (the protege of session icon, Hal Blaine) and lending his beats to the Beach Boys' 'Pet Sounds,' Glen Campbell's 'Wichita Lineman' and even the Monkees ('More of the Monkees, etc.), among countless other albums and tracks.
Sadly, Gordon had been wrestling with early signs of mental illness for much of his adult life, and, by the start of the '80s, had become unable to perform as his condition worsened, and the voices in his head triggered frequent displays of odd or self-destructive behavior.
And on June 3, 1983, those voices finally prevailed over Gordon's frail sanity and drove him to commit the dreadful crime for which he remains incarcerated to the present day. As he explained in a 1994 interview, "When I remember the crime, it's kind of like a dream. I can remember going through what happened in that space and time, and it seems kind of detached, like I was going through it on some other plane. It didn't seem real."
In April of 2013, a California board panel denied a request for his parole, deeming the musician "a danger to society if released from prison," making specific note of Gordon's resistance to court-ordered medication and counseling.
More From Ultimate Classic Rock