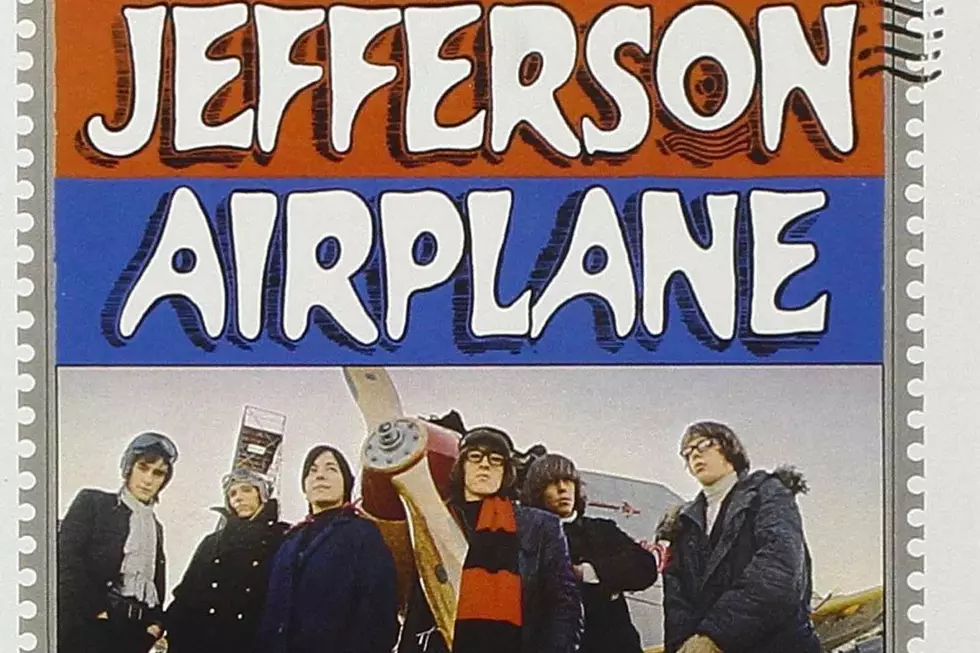 Revisiting Jefferson Airplane's First Concert
RCA
In August 1965, singer Marty Balin decided to open up a new night spot in San Francisco. With some help from a couple of investors, he hoped the Matrix would provide a home for the growing number of local rock, folk and blues acts. Among those was Balin's own band, Jefferson Airplane. Together, they made their debut on the Matrix's opening night, Aug. 13, 1965.
Jefferson Airplane had been rehearsing constantly in preparation, working on cover songs as well as their first original compositions, most of which came from Balin and guitarist Paul Kantner. Songs like "Let Me In," "Come Up the Years," "Runnin' Round This World," and "It's No Secret" would all become part of a subsequent debut album that arrived almost a year to the day following Jefferson Airplane's first gig.
Also included in their set were folk and blues numbers such as "High Flyin' Bird," written by Billy Edd Wheeler and popularized by Greenwich Village songstress Judy Henske. Though awash in traditional folk and blues, Jefferson Airplane – which also initially included lead guitarist Jorma Kaukonen, singer Signe Anderson, drummer Jerry Peloquin and bassist Bob Harvey -- were aware of the current rock 'n' roll sounds out there as they tried to find their own style.
Jefferson Airplane had already appointed Bill Thompson as their press agent, Jeff Tamarkin says in his stellar band biography Got a Revolution. Thompson, who would later become their manager, went about getting the word out about the new club and new band. He contacted two influential critics for the San Francisco Chronicle, John Wasserman and Ralph J. Gleason. Though Gleason was a jazz man by and large, he had been giving thumbs up to the new breed of rock and rollers of the era, much to the dismay of the jazz purists.
Wasserman wrote a lengthy column titled "The Matrix: Social Blues Via the Jefferson Airplane" in the week following the their debut, elevating the band's presence in the city. In the column, he noted that they "didn't play folk music, nor blues, nor rock and roll, yet there is something of all these forms in the Airplane's sound." He went on to accurately predict, "although there are but hints at this time, it is entirely possible that this will be the new direction of contemporary pop music."
These accolades were followed two weeks later with kudos from Gleason. In a column titled "Jefferson Airplane: Sound and Style," he wrote, "I don't know who they will record for, but they will obviously record for someone." Jefferson Airplane used praise from Gleason as part of the liner notes on the back of their debut album, eventually titled Jefferson Airplane Takes Off. That flight began on a promising summer night at the Matrix.
Top 100 '60s Rock Albums
More From Ultimate Classic Rock