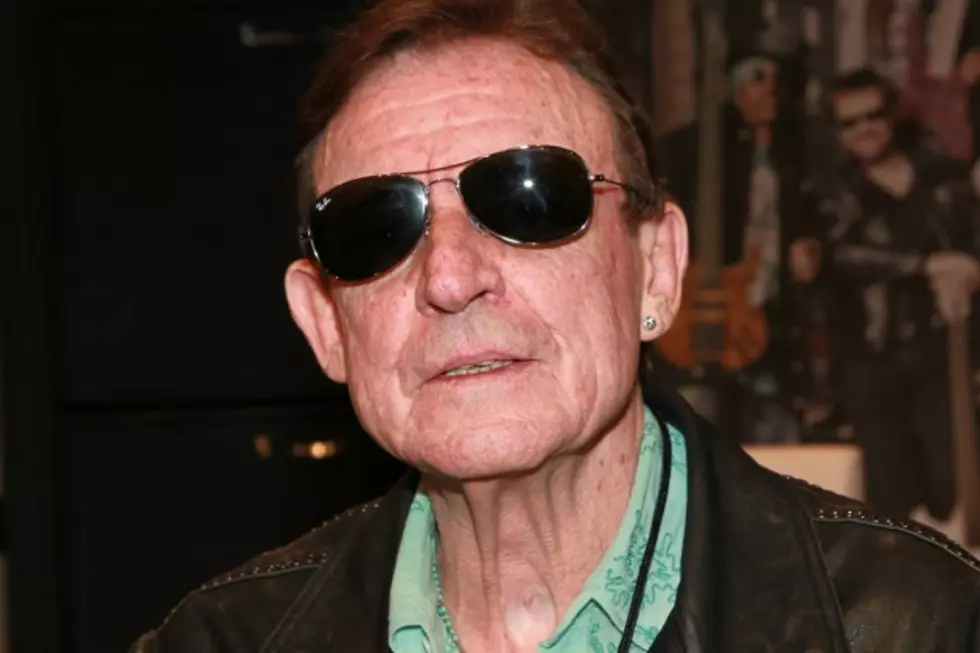 Our Final Jack Bruce Interview: On the Rise and Fall of Supergroups
David Livingston, Getty Images
There are few musicians who understood supergroups as well as the late Jack Bruce. The singer, songwriter and bassist was part of the first successful supergroup: Cream. Bruce's 1966 collaboration with guitarist Eric Clapton and drummer Ginger Baker set the standard for those that followed. By 1968, despite the release of four landmark albums, Cream had broken up.
In 1972, Bruce joined guitarist Leslie West and drummer Corky Laing of Mountain to form a blues rock supergroup, West, Bruce and Laing. Two years later, the band had dissolved.
After that, Bruce mainly pursued a solo career. Seven of the ten tracks on his 2014 LP, 'Silver Rails,' were co-written with his long-time lyricist Pete Brown. Recorded at Abbey Road, the album has been called "easily one of Bruce's strongest efforts, probably his best overall in years."
A little over a month before his death at age 71, we had a chance to talk briefly with Bruce about a topic he knows best: supergroups.
Supergroups only seem to last a year or two. Do they start with a lot of enthusiasm and optimism?

I think there's two ways. There's that way, which is really great, and then there's the other, more cynical way where people put each other together, assemble a team. But I was never involved in anything like that, I'm glad to say.
You would think great musicians at the top of their game would play for many years together.
I don't know why that is. More or less every great rock band has got some kind of built-in flaw that ends up in some way destroying the band. The Police is a great example of a band who hated itself.
Is it a musical flaw or a personality clash?
I think it's an ego, a personality thing. A lot of it often boils down to who thinks who wrote the song (laughs). That's always a big problem in bands.
You've had a great collaboration with Pete Brown over the years.
Yeah, we're a fixture (laughs). I just think Pete understood my kind of Scottish suicidal music (laughs) and he's able to come up with some great work. He always is Pete, very versatile.
Suppose someone tomorrow made you an offer of great musicians who wanted to play with you in a big arena-type outfit. What would you say?
To be honest, I don't think I would have the energy (laughs). I'm more content doing the more laid-back things I'm doing, like 'Silver Rails,' the last album I did which I love. And then ending up in Abbey Road. And just sort of tinkering around the home. It's not a bad life.
More From Ultimate Classic Rock