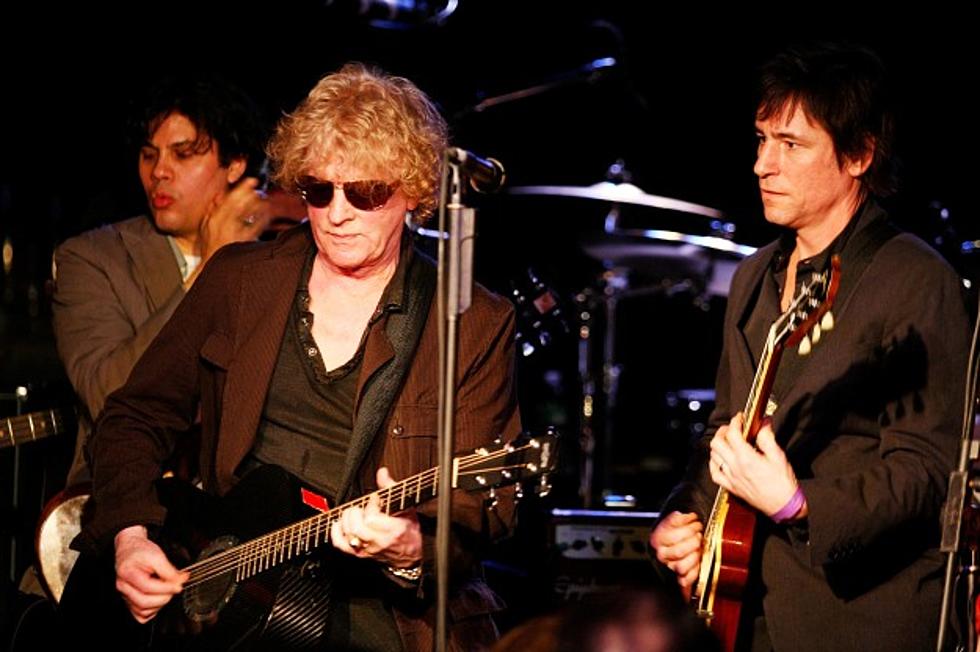 Ian Hunter to Release Solo Album
'When I'm President' is Hunter's first since 2009's 'Man Overboard' and features a change in tone from his recent efforts. "The songs seem to be more upbeat this time round," Hunter said via press release. "The last two albums were pretty political, just because I thought the Bush years were horrible, and thankfully that's passed."
The material on 'When I'm President' ranges from the political commentary of the title track to rockers ('Wild Bunch') and ballads ('Black Tears'). Hunter's son Jesse takes over vocal chores on 'I Don't Know What You Want.' Hunter said that the songs mostly came to him during a creative spell last year.
"I don't go looking for songs," he continued. "I have to wait for them to come to me. I had a spurt there in the summer of 2011, and that grew into this album. I'd get up every day with something ringing in my head, so I'd try to catch it and get it down. Songwriting's always been a mystery to me in that way. Now and again you're nearer the sun, and you have to be ready to capture it."
Hunter and his backing group, the Rant Band, will begin a tour of the United States and Europe on Sept.1. Dates can be found at his website.
More From Ultimate Classic Rock