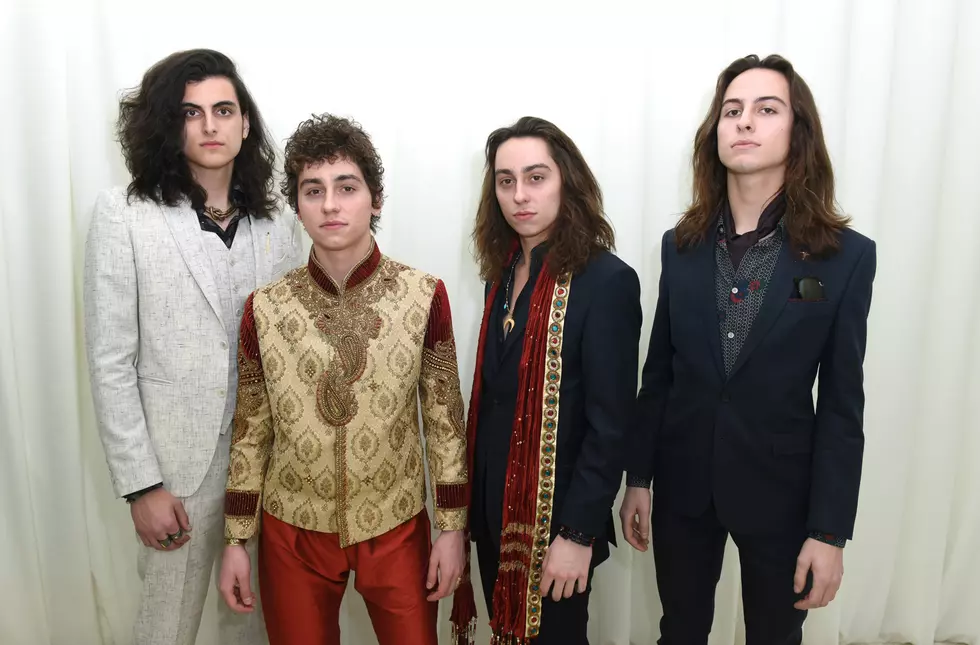 Greta Van Fleet Debut Album Nearly Done, Due This Year
Vivien Killilea, Getty Images
Greta Van Fleet guitarist Jake Kiszka confirmed that the band would "absolutely" release their debut album this year, saying that the work was approaching completion.
The full-length work follows a 2014 live album and two EPs – the second a double – which were launched last year. With artists including Elton John and Robert Plant having already expressed their approval for the rising-star Michigan outfit, the album's release is highly anticipated.
"We're in the mixing process, so it's going to be quite soon," Kiszka told Loudwire in a new interview. "We're wrapping it up, so we're hoping to release that later this year. Absolutely, this year."
His brother, bassist Sam Kiszka, added: "We had all these songs we wrote three to five years ago that we were just going to put on the album. It very quickly became all new material, so I'd say about three-quarters of the songs are songs we wrote in the studio," He reported that recording work had only taken two weeks because they'd been "aching to make this album."
Jake offered a hint as to what fans could expect from the record earlier this year when he said: "Each of us has his own set of influences, so that brings a great diversity to the music we make. Every one of our songs has its own unique complexities and we'd like for the full album to showcase that diversity, let people see what we can really do."
More From Ultimate Classic Rock