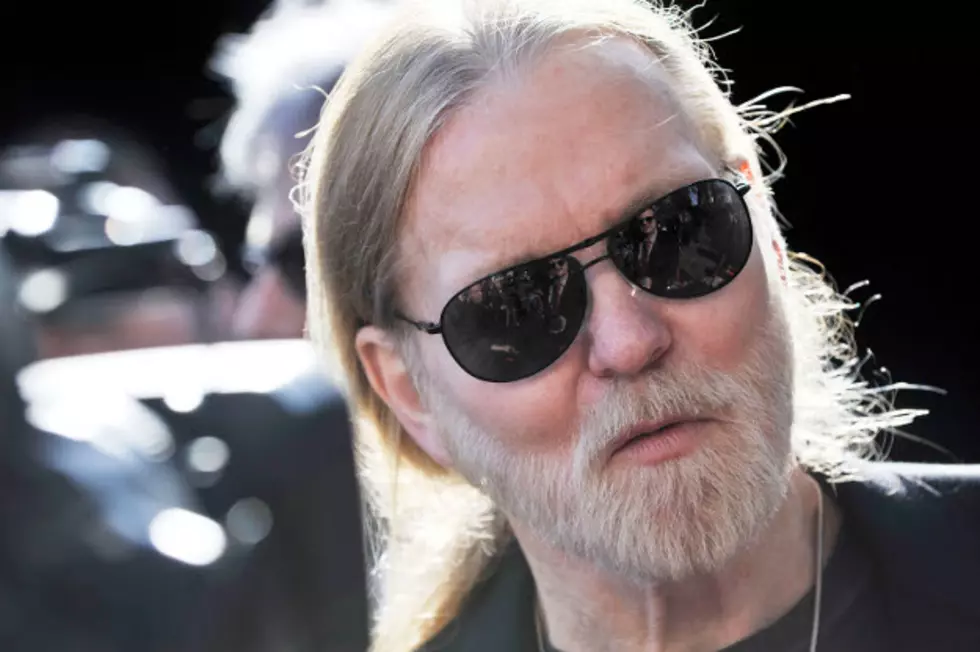 Gregg Allman Plans To 'Stay On The Funny Side' With New Memoir
Next to Keith Richards, Gregg Allman is one name that comes to mind when you think of the well- weathered rock and roll cats who somehow managed to beat the odds even though it seems like they used up their allotted nine lives many times over.
Allman is living, breathing, walking history and he's bottling the story for the first time in his own words with the May 1 release of his autobiography, 'My Cross To Bear.'
While 'Cross' will cover a lot of ground to encompass the many miles and adventures that Allman has enjoyed through the years, he aims to tell the story from a new point of view.
"There's been a few books that have come out about the Allman Brothers, so I thought if I ever do a book, I'm gonna stay on the funny side, because behind the scenes, it was hilarious."
He recalls his first gig as a seventh grader, "it was six dollars a night and man, I was a pro-fessional!" Although many years have passed since that first show, he still sees elements of that youngster inside the legendary musician that he has become, beloved by so many. "There's a big chunk of him left in me."
"A band means a bunch of guys working together for the same goal -- that's what the word 'band' means and we defined it," Allman says, reflecting on his life on the road with the group that bears his name, adding that "if I died today, I have had me a blast."
The Allman Brothers just completed their annual run of shows at the Beacon Theatre in New York, and as usual, they had some friends stop by to add a bit of extra musical stardust to the evenings. One major highlight was their nearly 12 minute trip through Neil Young's 'Southern Man.'
You can experience every one of those nights at the Beacon thanks to the official live recordings that are available for each night from this year's run.
Watch Gregg Allman Talk About 'My Cross To Bear'
More From Ultimate Classic Rock