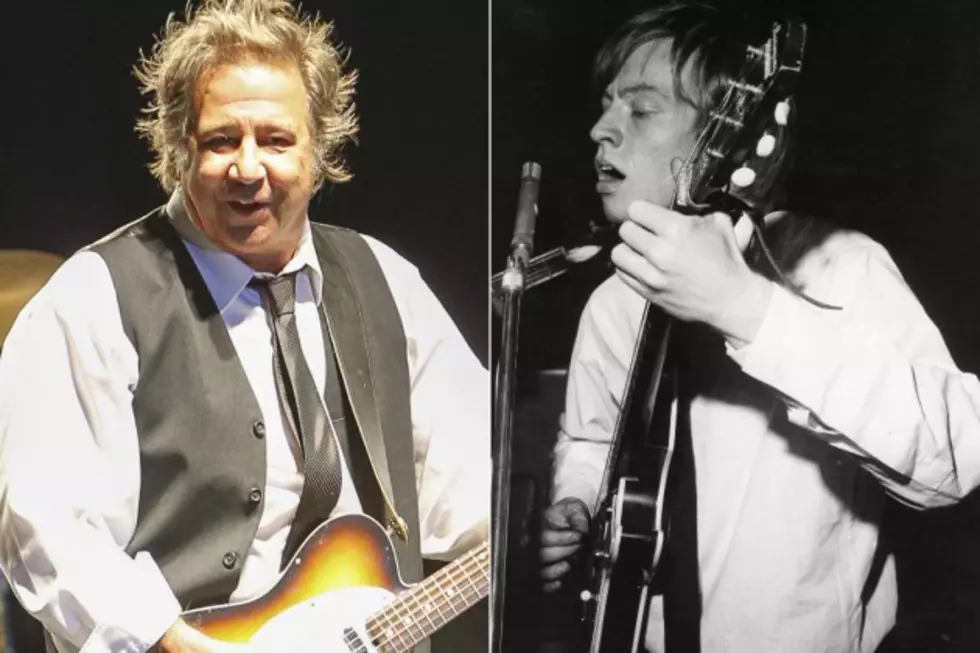 Greg Kihn Releases New Novel Inspired by the Death of Brian Jones
GregKihn.com / Hulton Archive, Getty Images
According to a press release, Kihn's new book, titled Painted Black, "puts the Rolling Stones center stage as co-lead protagonists in a riveting and gripping page-turner about the mysterious death of founding guitarist Brian Jones, one of the most high-profile musicians in Rock Music's 27 Club." The story serves as a sequel to Kihn's previous book, 2013's Rubber Soul.
Like Rubber Soul, Painted Black uses actual people and real-life events to frame a story starring Kihn's original character Bobby Dingle, otherwise known as Dust Bin Bob. Picking up from the events of the earlier book, which found Dust Bin Bob saving the Beatles from an assassination attempt in the Philippines, Black sends readers "globetrotting through exotic locales from Marrakech to Morocco and London to Baltimore" while putting its hero in the midst of "a headline-grabbing, celebrity-driven multiple murder mystery of international proportions."
Painted Black is available to order now through Kihn's site, but for those who wish to try a sample before handing over their money, the first chapter can be downloaded for free at NoiseTrade. "You can't always get what you want," admits Kihn's press release, but "almost 50 years after the fact, Rolling Stones fans who can't get no satisfaction to lend closure to this riveting mystery will be left shattered at the twists and turns right up to the very last page."
See the Rolling Stones and Other Rockers in the Top 100 Albums of the '60s
You Think You Know the Rolling Stones?
More From Ultimate Classic Rock