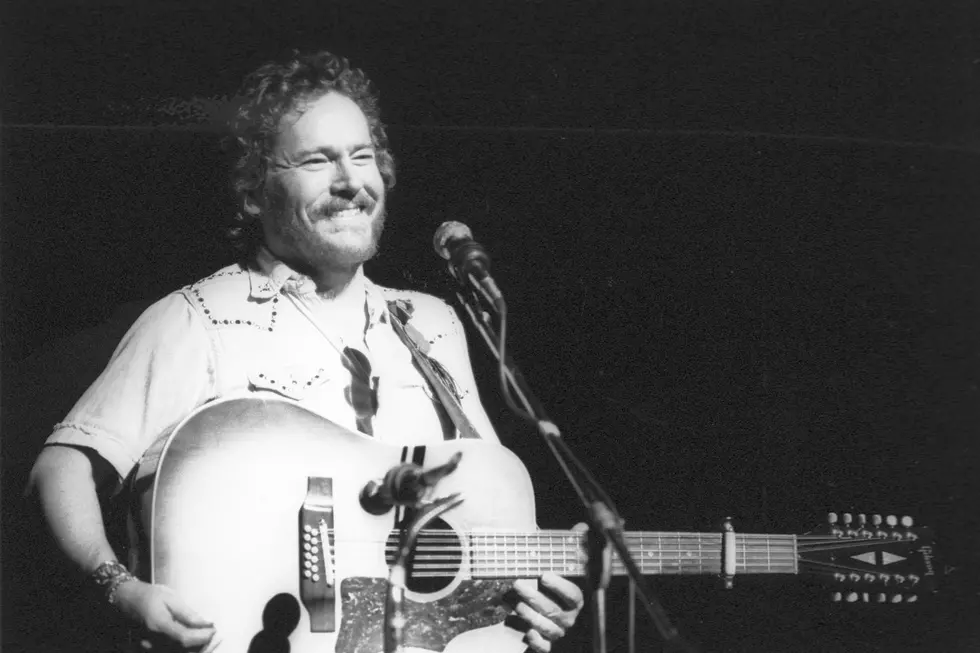 Gordon Lightfoot Dead at 84
Michael Ochs Archives, Getty Images
Folk icon Gordon Lightfoot has died at age 84 of unspecified causes.
The Canadian singer-songwriter's death was confirmed by a post on his official Facebook page. Last month he canceled upcoming 2023 tour plans, citing ongoing health issues.
Born in Orillia, Ontario in 1938, Lightfoot began his musical career while he was still a child, singing in local choirs and competitions. As a teenager, he taught himself piano, drums and guitar, before moving to California in 1958 to study jazz composition and orchestration at the Westlake College of Music in Hollywood. Lightfoot soaked up folk influences like Pete Seeger, Ian and Sylvia Tyson and the Weavers, then wrote and sang commercial jingles for extra money while also performing locally.
Lightfoot moved back to Canada in 1960, settling in Toronto where he quickly became a regular at folk music coffee houses. He slowly began building his reputation as a singer-songwriter as acts like Bob Dylan, Peter, Paul and Mary, Judy Collins and Elvis Presley recorded his songs.
Lightfoot signed a management contract in 1965 with Albert Grossman, who also managed Dylan. His notoriety grew as he appeared at the Newport Folk Festival, on The Tonight Show Starring Johnny Carson and at New York City's Town Hall. In 1966, he released his debut album, Lightfoot! which included popular tracks like "For Lovin' Me" and "Early Mornin' Rain."
Listen to Gordon Lightfoot's 'If You Could Read My Mind'
Four years later, in 1970, Lightfoot scored his first major U.S. hit with "If You Could Read My Mind," which reached No. 5. He continued releasing albums through the '70s, landing an even bigger hit in 1974 with "Sundown," a No. 1 smash in both the U.S. and Canada. This was followed by 1976's "The Wreck of the Edmund Fitzgerald," a song about a sunken Great Lakes freighter that landed at No. 2 in the U.S. and No. 1 in Canada.
His influence stretched out amongst his folk peers, including Dylan, who once named Lightfoot as one of his favorite songwriters. "I can't think of any Gordon Lightfoot song I don't like," he once said. "Every time I hear a song of his, it's like I wish it would last forever."
Lightfoot experienced several medical setbacks over the course of his career — including emergency vascular surgery in 2002 which put him in a six-week coma – but he continued to write, record and tour up until his passing.
"There's a different way of going at it every time," he explained of his songwriting to Rock Cellar in 2020. "I've often thought about it that way. I have several songs that you would think I would get — that I had to be tired of playing, but the opposite is true. ... They have a way of expressing themselves each time, and that expression is automatic."
Listen to Gordon Lightfoot's 'Sundown'
In Memoriam: 2023 Deaths
A look at those we've lost.
More From Ultimate Classic Rock