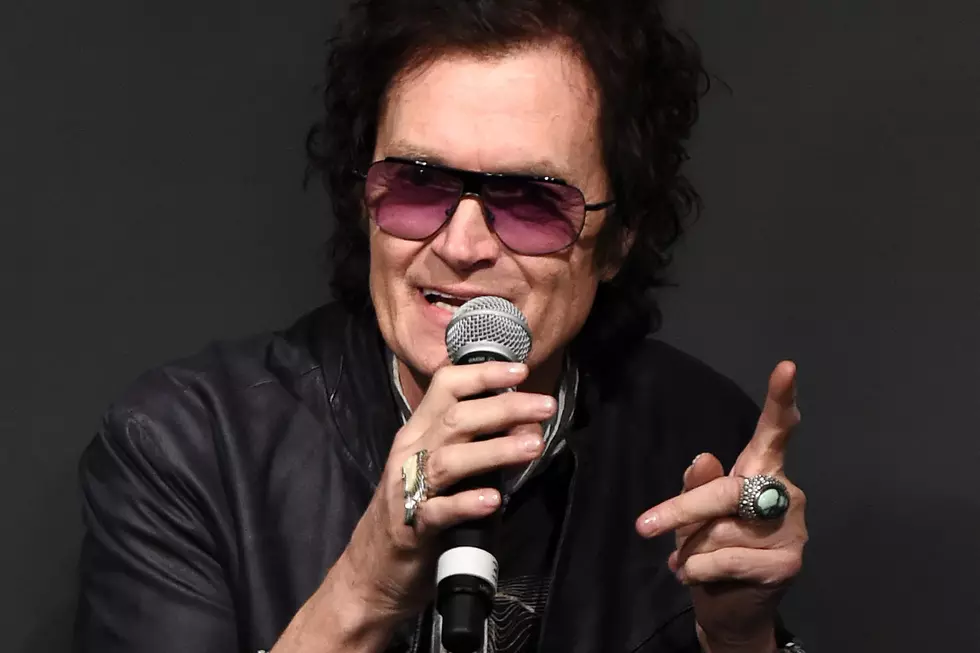 Glenn Hughes Is Glad Social Media Wasn't Around in the Old Days
Jamie McCarthy, Getty Images
Count Glenn Hughes among those who are happy to grown up prior to the dawn social media. During an exclusive conversation with UCR, the former Deep Purple bassist/singer chuckled while imagining what Facebook and similar technologies would have been like in the hedonistic '70s.
"Oh my God. Well, it would have been crazy," he said. "There would have been a lot of drunk people on there, wouldn't there? [Laughs.] Thank God that social networks and media was invented after I got sober."
Hughes has been very open about his struggles with substance abuse. A drug-related heart attack in 1991 nearly ended his life. Instead, it served as a wake up call. After decades of partying, he got sober.
"I'm super grateful to have lived through that period. It was a difficult spell for anybody," he said. "Remember, a lot of people didn't make it. A lot of people weren't quite so fortunate as I. I say that out of humility. I mean, I've lost a lot of friends through the access to drugs and alcohol. And I was one that was very, very lucky to escape that."
Now clean and sober for more than a decade, Hughes attributes his current good health to a calmer life approach: "I'm into meditation nowadays. Very sort of spiritually inclined." Still, he cautions that this new perspective hasn't slowed him down in concert. "I can take the madness to the stage," Hughes added, "but when I'm home and traveling I like to be as calm as I can."
Despite his healthier lifestyle, Hughes faced a scary moment last fall. The singer had to be helped off stage by paramedics during a performance. "In New Zealand, I had been traveling a lot," Hughes said. "I had a really early TV show in the morning and drank a little bit too much coffee, and then dehydration set in. Of course, it affected the show that night, but that's only happened once."
As dates continue for his Classic Deep Purple Live tour, Hughes assures fans that he's taking good care of himself. "As you might imagine, I'm very health conscious," he said. "My history – I've had heart surgery; I had two new knees put in right before the [Rock & Roll] Hall of Fame, and I'm still here standing. And I'm probably in better shape now than I've ever been, and I'm really happy to announce that."
More From Ultimate Classic Rock