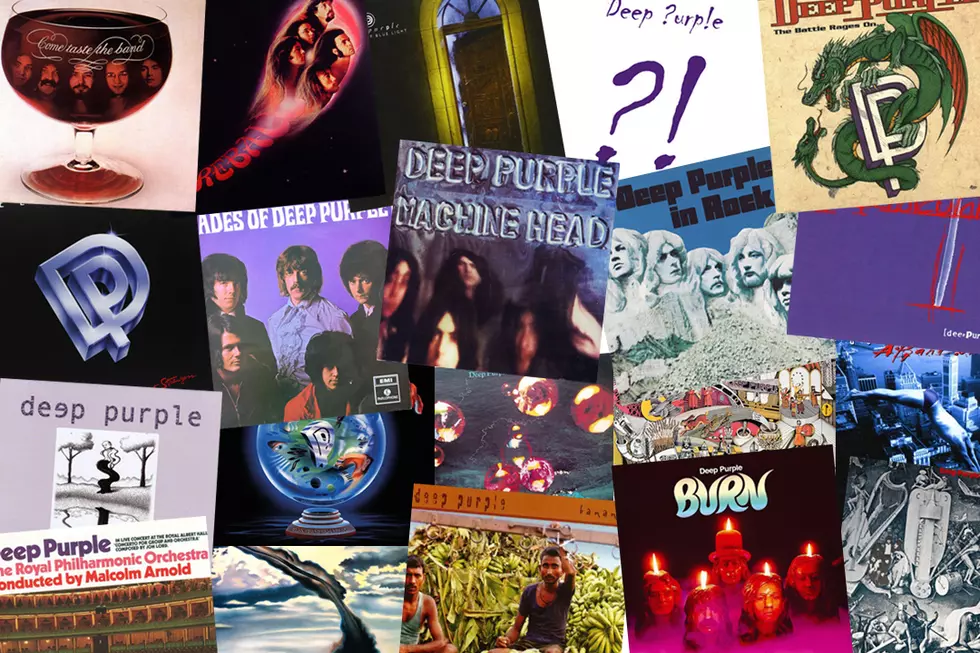 Deep Purple Albums Ranked Worst to Best
UCR
With a storied career spanning over half a century and more than 20 studio albums (in addition to many live and best-of sets), Deep Purple are quite simply one of the most successful, renowned, respected and enduring bands in rock history.
The key word here, perhaps, is "bands," given how many musicians have moved through Deep Purple's ranks. Still, the resulting lineups created music that reflected the unique dynamic between the players at hand, prompting the popular reference to these as Mk. I, Mk. II, etc.
The resulting studio projects crafted by each edition have seen Deep Purple evolve from the arty, psychedelic searchers of the '60s, to the heavy-metal cornerstone of the '70s (with dalliances in funk rock, neoclassical rock, etc.), to the mainstream hard-rock royalty of the '80s and, later, freewheeling elder statesmen throughout the '90s and new millennium.
Each of these eras yielded albums of astonishing quality and, yes, a smattering of disappointing ones. That's why examining every Deep Purple studio project is both a challenging and amazingly adventurous experience, capable of surprising even those who think they know the band's discography inside out.
Here's our ranking of Deep Purple's albums from worst to best.
More From Ultimate Classic Rock