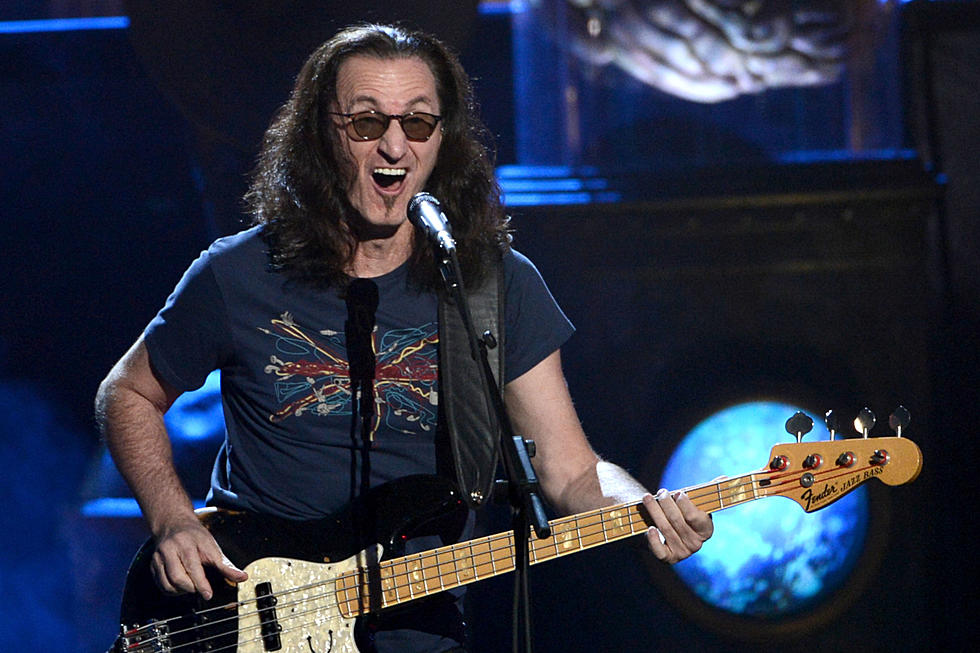 What Geddy Lee Learned From Rush's 'Stupid Drug Experiences'
Kevin Winter, Getty Images
Geddy Lee has looked back on Rush's drug history, admitting he learned valuable lessons from the experiences.
In a recent interview with Rolling Stone, the bassist recalled making Rush's 1975 album Caress of Steel, revealing how being under the influence affected his perception of the music.
"We were way too stoned making that record, honest to God," Lee confessed. "I think it was almost six months after making that record. I listened to it. And what I thought had a lot of reverb and echo was pretty dry! I was like, 'What the hell?'"
READ MORE: Rush Albums Ranked Worst to Best
Realizing the material sounded totally different when he was sober was a significant moment for Lee.
"It was an important lesson to learn, and I think some of those stupid drug experiences were cautionary," the rocker explained. "They taught us, you can't be a serious musician if you're fucking around with these drugs when it comes to work. Sometimes you don't learn that until you make that mistake. Playing [a gig] on acid when I was really young, after I was kicked out of Rush? I would never do that again under any circumstance. That was one of the worst experiences of my life."
Geddy Lee's Experience With 'Insidious Drug' Cocaine
In the late '70s and early '80s, Rush – like many rock bands at the time – indulged in cocaine.
"In the cocaine years, coke was everywhere," the bassist admitted. "Like, during the drum solo [in concert], you do a line. I really didn't do any coke before a gig because I could feel it in my throat, and that was hard on my voice. Occasionally, maybe after sound check, you might do a bump and then you get on with your day, but it was mostly towards the end of the night when you felt like you had earned a bit of a reward, so you'd get high."
READ MORE: All 167 Rush Songs Ranked Worst to Best
Still, what started as a "reward" quickly turned destructive.
"It's an insidious drug, and it really moves quietly and quickly through an entire crew, an entire organization," Lee explained. "It was very dangerous, and it took me a while before I realized the trap I'd slipped into. Thankfully, I was well brought-up by my mom. I realized, 'I'm behaving like a losing dog here. I have to stop.'"
Lee's new memoir, My Effin' Life, is available now.
Rush Live Albums Ranked
A list of Rush live albums, ranked from worst to best.
Gallery Credit: Ryan Reed
More From Ultimate Classic Rock