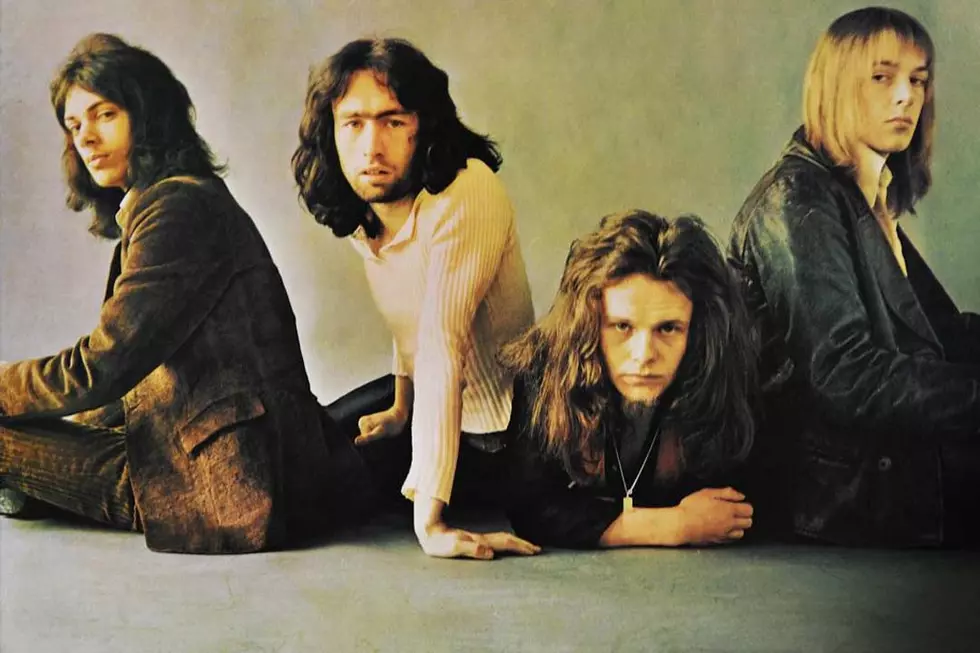 How Free Finally Broke Through With 'Fire and Water'
A&M
When Free entered the studio to work on their third record, everyone knew it was a real make-or-break moment. Despite the immense, raw talents of singer Paul Rodgers and guitarist Paul Kossoff, their first two albums had hardly made a dent either in America or in their native Great Britain.
The common perception was that they had potential, but they were just too green. Everything changed when Free dropped Fire and Water on June 26, 1970.
The lead single "All Right Now" eventually made it all the way into the Top 5 on the charts. The spirit of the track, written by Rodgers and bassist Andy Fraser, actually came from another song by bluesman Freddie King titled "The Hunter" that Free included on their debut record Tons of Sobs in 1969.
"We wanted our entire set to be original music. This was how we'd become regarded as a serious band," Rodgers later told the Huffington Post. "But 'The Hunter' was a song we could never lose, because it had the right mood. 'They call me the hunter, a pretty young girl like you is my only game.' So light and easy.
"So, okay, we can't drop that song," he added, "but what we can also do is write one that's inspired by that song. With the same lightness of touch, lyrically. You know, 'pulling chicks, and yay! everything's cool.' And that's where 'All Right Now' was born out of, really."
But the album wasn't simply a vehicle for that hit song. Fire and Water is a tight, eclectic record filled with balls-out rockers like the title track, funky blues pieces like "Mr. Big," as well as sultry ballads like "Don't Say You Love Me" and "Oh I Wept."
Listen to Free's 'All Right Now'
The rhythm section, with Fraser on bass and Simon Kirke on drums, are as tight as can be, but it's the vocal flourishes of Rodgers – along with the Kossoff's signature guitar vibrato – that really set the music apart from what anyone else was doing at the time.
In keeping, Fire and Water became their highest-charting record in both the U.K. and America. Free suddenly found itself standing near the top of the rock 'n' roll universe. A star-making turn in front of 600,000 people just a few months later at the Isle of Wight Festival all but cemented that position.
Just about a year after releasing Fire and Water, however, Free decided to call it a day. Their follow-up record Highway and the single "The Stealer" performed disappointingly, and Kossoff's addiction made it difficult for the band to carry on.
"That was a monster hit for us, and it was a bit of a double-edged sword, really," Kirke later said of Fire and Water. "We became our own worst enemies, I believe. We sort of crumbled under the pressure. There was no letup from that crazy merry-go-round."
Free reformed once again a year later and made another two records before disbanding for good in 1973. Sadly, Paul Kossoff wasn't able to overcome his demons and died of a heart attack on March 19, 1976, during a flight from L.A. to New York.
Kirke and Rodgers later formed the supergroup Bad Company with Mott the Hoople guitarist Mick Ralphs and King Crimson bassist Boz Burrell, while Fraser continued to create music with a variety of outfits until his death in March 2015.
 
 
See Free Among the Top 200 '70s Rock Songs
More From Ultimate Classic Rock