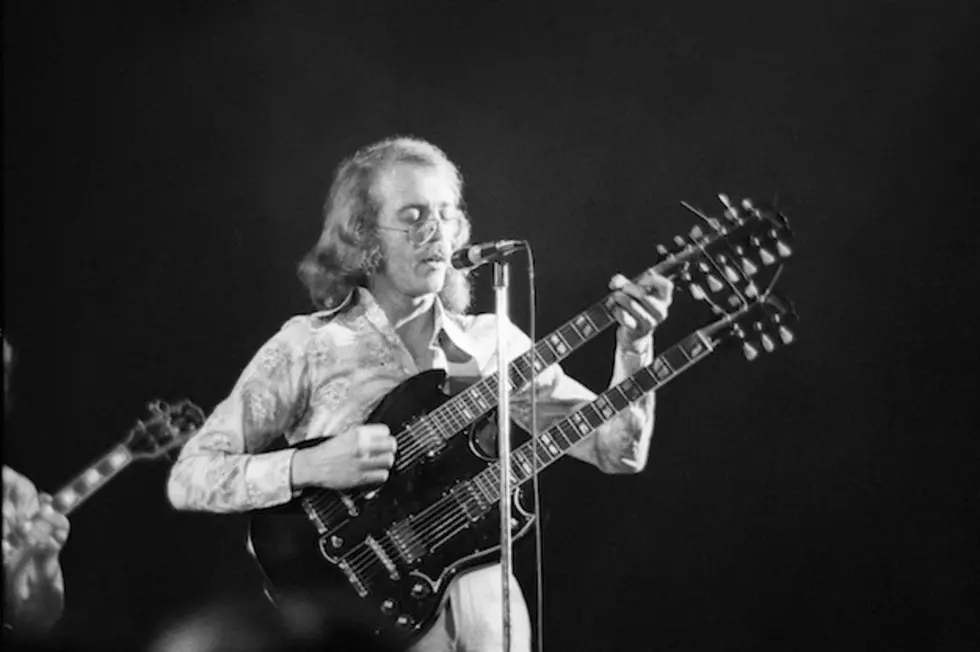 Former Fleetwood Mac Guitarist Bob Welch Dead at 65
Early Fleetwood Mac guitarist Bob Welch was found dead Thursday afternoon (June 7) from what police are describing as a self-inflicted gun shot wound. According to the Associated Press, the 65-year-old Welch shot himself in the chest inside his Nashville-area home.
The rocker was a part of the group from 1971 to 1974, before the band really took off with the 'Fleetwood Mac' and 'Rumours' albums. He was a part of 'Future Games (1971), 'Bare Trees (1972)' and 'Mystery to Me (1973).' Those weren't immediate commercial successes, but they went on to achieve Gold or Platinum certification in the U.S. After recording 'Heroes Are Hard to Find' he was replaced by Lindsey Buckingham and Stevie Nicks.
After leaving Fleetwood Mac he formed a rock band called Paris before beginning a solo career. His 1977 album 'French Kiss' was his most successful project, featuring the song 'Sentimental Lady,' which was originally recorded as a Fleetwood Mac song in 1972. He continued to write and record music of different styles until his death.
Controversy arose when Welch was not included among the members of Fleetwood Mac inducted into the Rock and Roll Hall of Fame in 1998. He told the Cleveland Plain Dealer, "It was an important period in the history of the band. Mick Fleetwood dedicated a whole chapter of his biography to my era of the band and credited me with 'saving Fleetwood Mac.' Now they want to write me out of the history of the group. It hurts."
The AP reports that Bob Welch was found dead by his wife around 12:15PM. He had been suffering from health issues and left a suicide note.
More From Ultimate Classic Rock