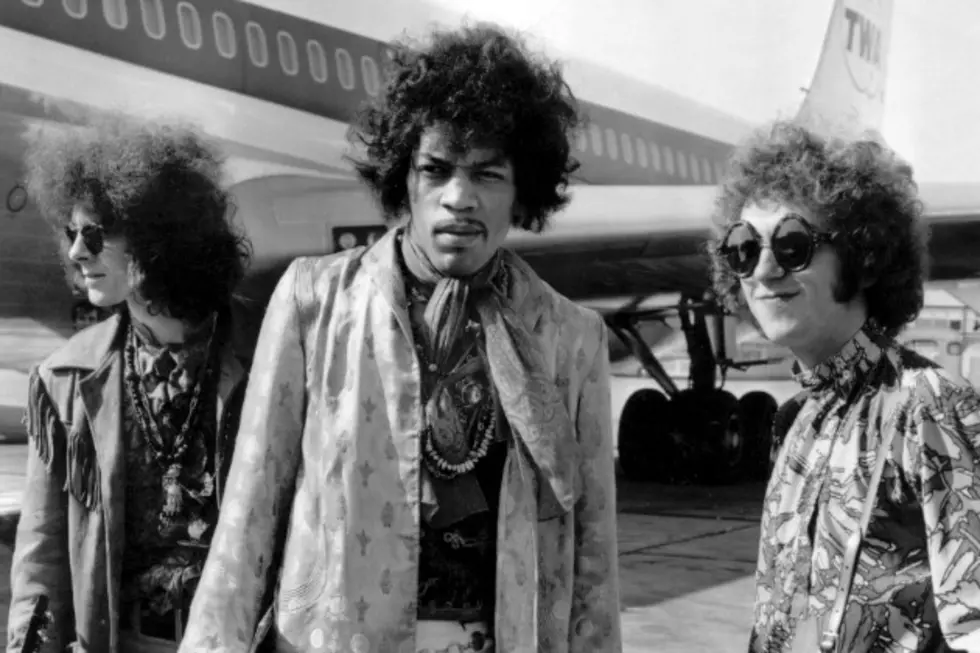 Experience Hendrix Tour to Return in 2014
George Stroud, Getty Images
For the eighth year, an all-star lineup of guitar greats will hit the road to pay tribute to Jimi Hendrix. Experience Hendrix will launch early next year for a three-week tour.
The participants in next year's tour include Buddy Guy, Zakk Wylde, Bootsy Collins, Dweezil Zappa, Jonny Lang and Kenny Wayne Shepherd. Billy Cox, from Hendrix's Band of Gypsys, will hold down bass duties, while the drum seat will be filled by Chris Layton, formerly of Double Trouble.
The tour will start in Dallas on March 11 and conclude on April 3 in Detroit. The full announced schedule is listed below, with the possibility of more dates being added in the future. (For more information, visit Hendrix's website.)
"Jimi often spoke of his concept of 'Electric Church' and using music to connect directly with people," Janie Hendrix, President of Experience Hendrix LLC said in a press release. "Every day we see how Jimi's musical legacy continues to transcend generational and cultural boundaries. It's our continuing mission to do all we can to celebrate what he's given us and to keep his music in the forefront. The Experience Hendrix tour does that with brilliant musicians who love Jimi, electrifying the stage with his music and sound."
Experience Hendrix 2014 Tour Dates
3/11 - Dallas, Texas
3/13 - St Louis, Mo.
3/14 - Chicago, Ill.
3/15 - Ames, Iowa
3/16 - Milwaukee, Wis.
3/18 - Louisville, Ky.
3/19 - Charleston, W.V.
3/20 - Pittsburgh, Pa.
3/21 - Glenside, Pa.
3/22 - Atlantic City, N.J.
3/23 - Wilkes Barre, Pa.
3/25 - Red Bank, N.J.
3/28 - Albany, N.Y.
3/29 - Waterbury, Ct.
3/30 - Washington, D.C.
4/1 - Buffalo, N.Y.
4/2 - Northfield, Ohio
4/3 - Detroit, Mich.
More From Ultimate Classic Rock