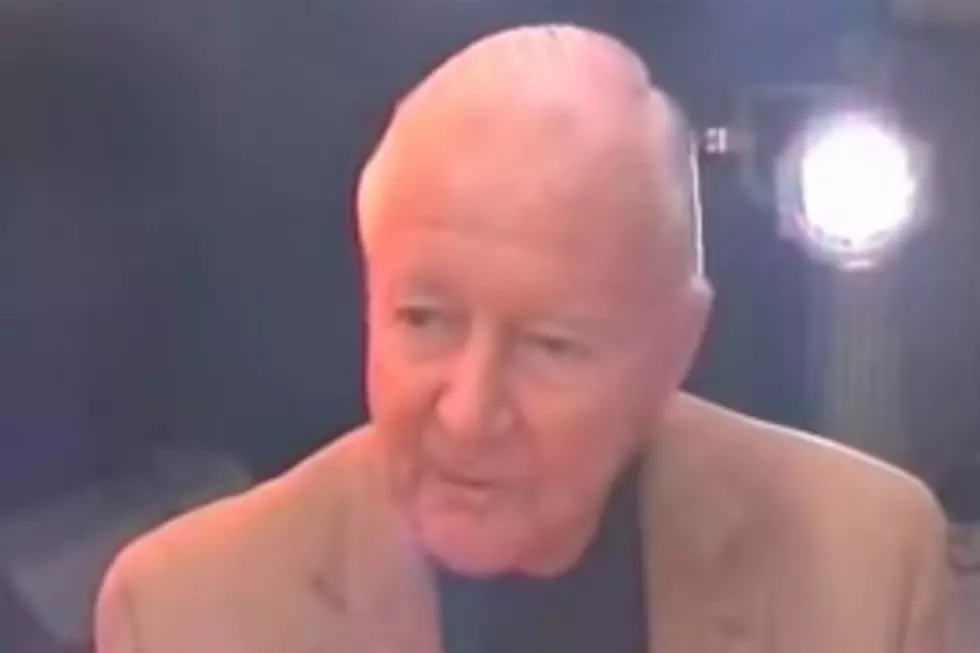 Drumstick Maker Everett 'Vic' Firth Dies at 85
YouTube
Everett "Vic" Firth, whose namesake drumsticks are among the world's most popular, has died. The musician and teacher was 85 years old.
The news was announced on the company's website today. Visitors were greeted with a photo of Firth, along with a tribute to its founder: "Vic was an inspiration to all of us. He was a visionary, a mentor, a leader and a friend. He always said he surrounded himself with the best people, but the truth is he brought out the best in all of us. His boundless passion for music and musicians drove every decision he made. Vic's spirit and legacy will continue to live at the core of the Vic Firth Company. He will be missed beyond words."
Maine's Portland Press Herald reports that Firth's trumpet-playing father introduced him to music when he was young. He eventually started playing percussion instruments, and joined the Boston Symphony Orchestra when he was 21 years old. In the early '60s, while still a member of the orchestra, he founded his company, which grew into one of the most popular makers of sticks.
The Boston-based company, which manufactures its sticks in Maine, makes other instruments, but drumsticks are its most popular item. They are the world's "largest producer of professional drumsticks," according to the Portland Press Herald. Among Vic Firth's most loyal clients is the Rolling Stones' Charlie Watts, who's used the sticks for years.
In addition to Firth's other achievements, he was the head of the percussion department at the New England Conservatory of Music and the Tanglewood Music Center, a summer camp that has ties to the Boston Symphony Orchestra.
See Other People We've Lost in 2015
More From Ultimate Classic Rock