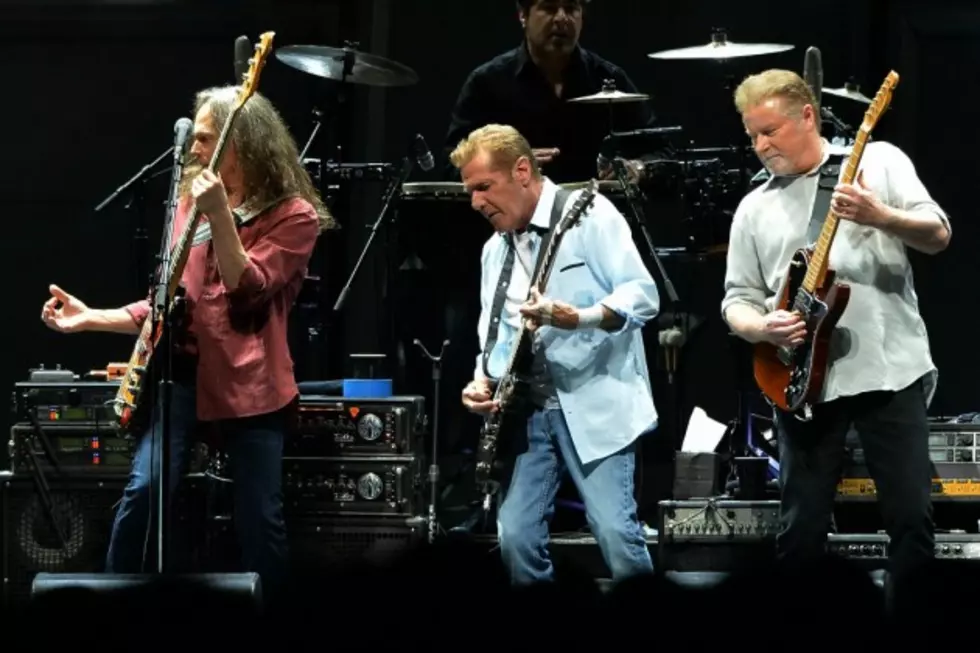 Eagles Members Sue Fan Over Screenings of Unlicensed Concert Footage
Rick Diamond, Getty Images
The Eagles are taking a fan to court, and a video archive containing more than 10,000 hours of music footage is at stake.
The Guardian reports that band co-founders Don Henley and Glenn Frey have filed suit against William Shelley, a Long Island man who's hosted a series of public screenings from his huge collection of unreleased performances and appearances by a long list of acts that includes the Rolling Stones, Fleetwood Mac, and Pink Floyd -- and the Eagles, whose battle with Shelley started when he held an October event featuring footage of the band.
According to the lawsuit, Shelley -- who allegedly refused to honor a cease-and-desist order prior to the screening -- is guilty of violating copyright and anti-bootlegging laws, as well as trying to "bolster his reputation as a purported music industry 'insider' with close connections and ties to many classic rock greats."
Frey and Henley aren't just trying to seize Shelley's Eagles footage, however. The suit asks the court to take possession of his entire collection, which reportedly includes "more than 100,000 reels of 35mm and 16mm films, amounting to more than 10,000 hours of rare concerts, television shows, promos, interviews, outtakes and home movies." The Guardian's report quotes the Shelley Archives' focus as being on "preservation of films and music clips," but given that Shelley's been charging admission to view footage of artists without their consent, it isn't difficult to understand why the Eagles are incensed.
The report goes on to note that Shelley has also recently hosted ticketed events focused on Fleetwood Mac and the Stones, and adds that these screenings "usually combined unreleased music footage with Shelley-hosted question and answer sessions." The Shelley Archives Facebook page hasn't published comment on the suit.
See the Yearbook Photos of Don Henley and Other Rock Stars
An Eagle Spouse is One of the Hottest Rockstar Wives
More From Ultimate Classic Rock