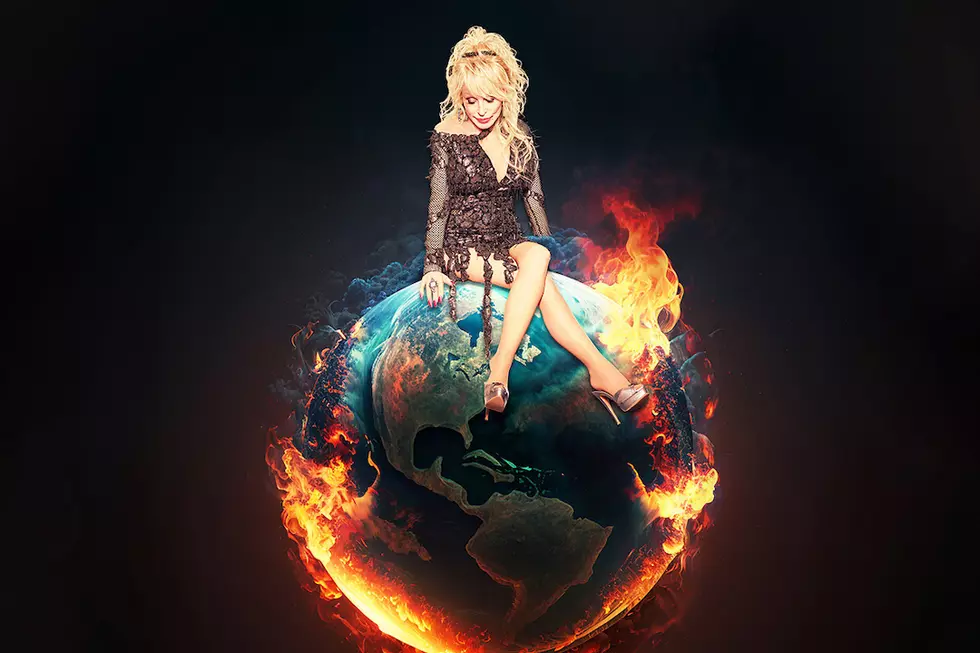 Hear Dolly Parton's First 'Rockstar' Single 'World on Fire'
Butterfly / Big Machine
Dolly Parton has unveiled the first single off her upcoming Rockstar album, the pointed "World on Fire."
You can listen to the track below.
"World on Fire" is one of the few songs on the 30-track, star-studded Rockstar not to feature a rock 'n' roll collaborator. Parton wrote the song herself and takes stock of the anger, fear and discontent throughout the world. The country star's feistiness is on full display when she sings, "Greedy politicians, present and past / They wouldn't know the truth if it bit 'em in the ass."
"This is a song I felt very inspired to write," Parton said in a statement. "I think it speaks about everything and to everyone this day and time. I hope it is something that will touch you and maybe touch enough people to want to make a change for the better."
Parton recently revealed on Good Morning America that she'll give "World on Fire" its live debut at Thursday's Academy of Country Music Awards. "It's really kind of about the times and how we can do a little better if we try to heal the divide and just get along a little better," she explained. "And so it's really got a great message to it, but it's also good and solid, kind of like a rock anthem."
Rockstar, Parton's first-ever rock album, will arrive on Nov. 17 and feature contributions from Steve Perry, Steven Tyler, Rob Halford and many more. You can see more details about the star-studded project here.
22 Rock Albums We Might (or Might Not) Get in 2023
More From Ultimate Classic Rock