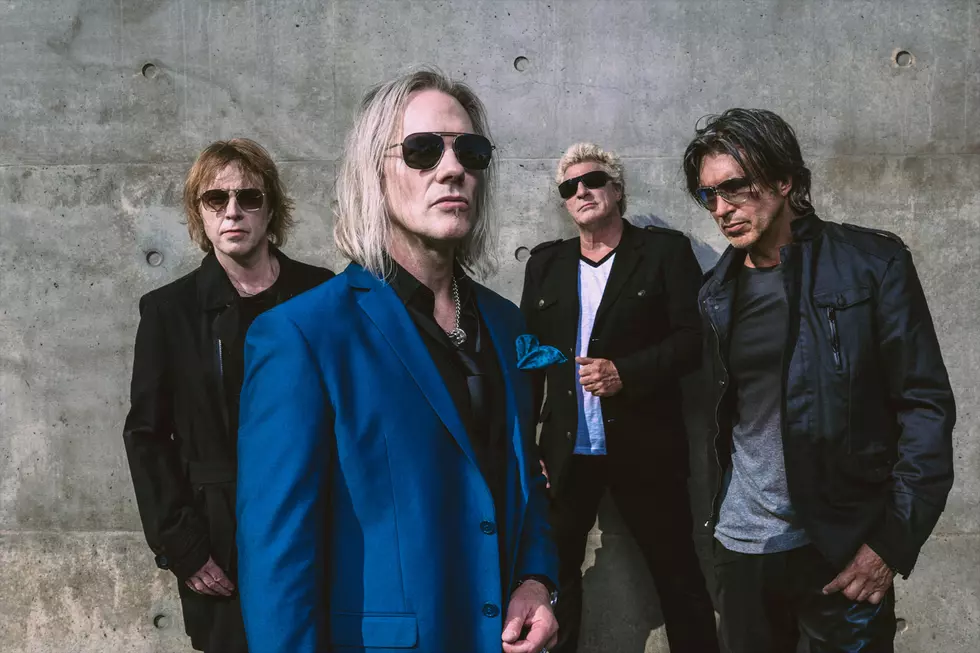 Watch Dokken Offshoot The End Machine's New 'Leap of Faith' Video
K. Baldes
The End Machine – featuring Dokken alumni George Lynch, Jeff Pilson and Mick Brown plus Lynch Mob and Warrant singer Robert Mason – released a video for their track "Leap of Faith."
It appears on their self-titled debut album, which was launched on March 22 via Frontiers Music Srl. The band had previously released another track, "Alive Today."
You can watch the video for "Leap of Faith" below:
"We think that, notwithstanding the obvious nod to our past experiences together, The End Machine sound has a unique identity," bassist Pilson said in a statement of the new project. "Sonically, this is not just ex-Dokken members with a different singer or a rebooted incarnation of Lynch Mob. This is a new sound."
Mason added: "This is decidedly not me 'stapled' on to a Dokken record. I wouldn't have been involved if that was the intent. Fans will hear bits of our styles in this collection of songs, and while reminiscent signatures are undeniable, The End Machine was purposely built to stand apart and on its own merit."
In a separate interview, Pilson reflected on the fact that artists tend to get better with age. "I often think to myself, 'I wish now was the time when people were buying millions of the records that I make,'" he told Sound Matters (via Blabbermouth). "I feel like I make better records now than I did in the day when they did... George and I are better than ever, and Robert... he should be a star right now. He should be a big, big rock star. He really should. That's a shame to me, but we're doing this because we love it. We're not making a fortune on this stuff. If it can lead to more things, great. It starts with the passion, and that's when you get the best music."
The End Machine previously announced three shows to take place in April, with Evanescence drummer Will Hunt standing in for Brown:
4/4 – Los Angeles, CA @ Whiskey A Go Go
4/5 – Las Vegas, NV @ Vamp'd
4/6 – Tucson, AZ @ Encore
More From Ultimate Classic Rock