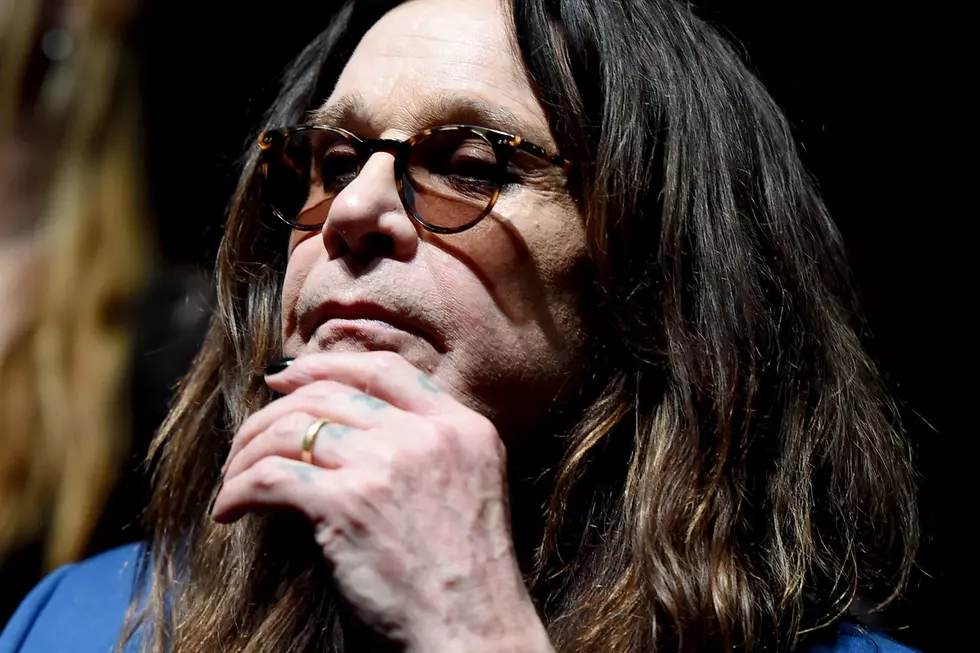 The 'Diary of a Madman' Song Ozzy Osbourne Hates to Play
Kevin Winter, Getty Images
Ozzy Osbourne revealed he didn't like playing the song "S.A.T.O" from his second solo album, 1981's Diary of a Madman, and that even listening to the track left him feeling frustrated.
He brought up the subject during an interview with Billy Idol guitarist Billy Morrison as they discussed his recent box set See You on the Other Side, and the fact that he's released 173 songs over 16 albums during his solo career.
Asked how he felt about his catalog, Osbourne replied, "I've said I haven't released what I consider my Sgt. Pepper. …  So when people say which is my favorite album, I go, 'I haven't made it yet.'"
He told Morrison that he listened to his material regularly. "I listen to them and I go, 'Oh, I remember where we were when we wrote that -- it was good, bad, sad, glad,'" he explained. "Every album I go, 'Why the fuck didn't I finish it?' You leave something forever, and I go, 'Shit.'"
You can watch the interview below.
On the subject of which songs frustrated him the most, Osbourne said, "'S.A.T.O.' was one. I always remember that – I was in the studio, and Sharon [Osbourne] wanted to go somewhere and I went, 'That'll do!' And in the back of my mind, I knew I let something go. But you know what? The amount of people that come up to me and go, 'Why don't you ever play that live?' Only I know!"
According to Songfacts, the title "S.A.T.O" refers to the initials of Sharon Arden –Osbourne's second wife's name before they married – and his first wife, Thelma Osbourne. The song was originally titled "Strange Voyage" and inspired by a letter written by a 13th-century monk titled "A Ship to Cross the Sea of Suffering." The title was changed after lyricist and bassist Bob Daisley was fired from the band before Diary of a Madman's release.
Ozzy Osbourne Through the Years
More From Ultimate Classic Rock