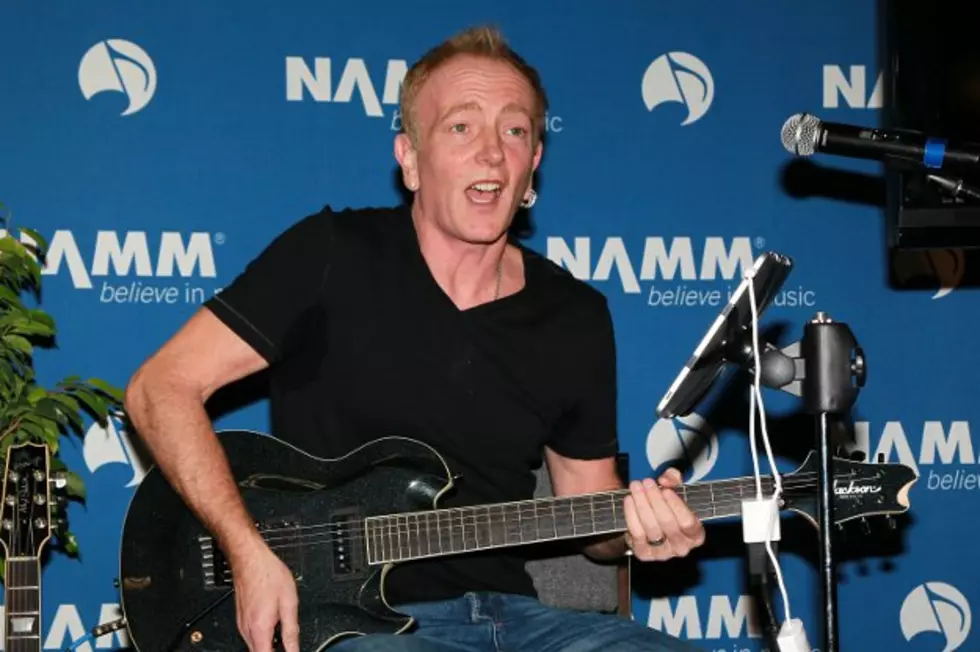 Def Leppard's Phil Collen Schedules First U.S. Show With Manraze
Def Leppard guitarist Phil Collen has scheduled the debut U.S. performance from his harder-edged side project Manraze. The band will release its sophomore album 'punkfunkrootsrock' in August.
Manraze will premiere material from the new album during a concert on July 31 at the legendary Roxy Theatre in Los Angeles. Tickets are available in limited quantities via a $50 fan bundle that includes two copies of the new CD, two tickets to the show, early admission and a meet and greet with the band.
The band lineup features Collen handling both guitars and vocals, with former Girl bandmate Simon Laffy on bass and legendary Sex Pistols drummer Paul Cook behind the kit.
There's a special connection added by Cook's presence on drums. As Collen told Hard Rock Hideout in a recent interview, Def Leppard and producer Robert John 'Mutt' Lange worked diligently during sessions in the '80s for the 'Hysteria' album to match Cook's cymbal sound, which they loved on the classic Sex Pistols recordings.
Collen also reveals that Def Leppard spent three years trying to capture a proper recording of 'Animal' for the 'Hysteria' album. As he says, "we had the great vocal, only Lange said the backing tracks did not sound good! So, Joe [Elliott] and I went back and re-recorded not only the backing tracks, we re-recorded the vocals too!"
The 'punkfunkrootsrock' album covers a wide variety of musical stylings from glam to hard rock to reggae, bringing together the individual musical inspirations of all three members of Manraze. The lead single 'Over My Dead Body' offers an early taste of the new album, showcasing a scuzzy vocal from Collen that has an Alice Cooper-like feel.
Watch a promo video for the new Manraze album
More From Ultimate Classic Rock